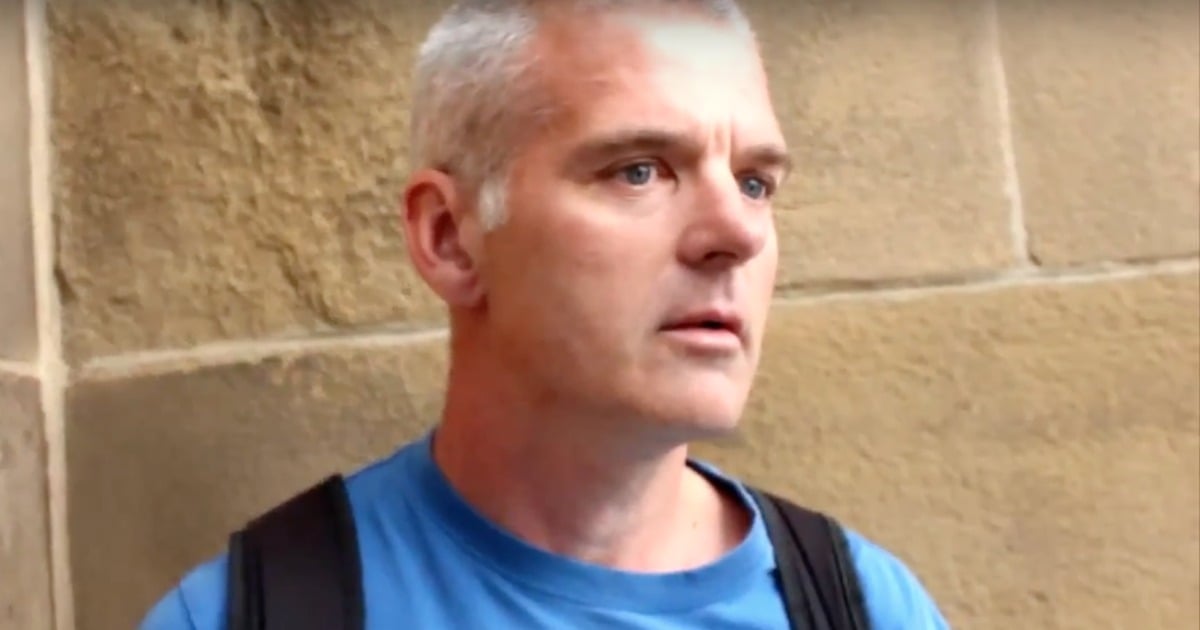 Vigilante group Dark Justice has shared video footage of the moment an online predator collapsed after being confronted about his planned sexual abuse of a minor.
Having posed as a 14-year-old girl named Amanda, Dark Justice spent days in July 2015 talking with 45-year-old man David Hanson before arranging to meet, the UK's Newcastle Crown Court has heard.
After learning the girl's age Hanson asked for her phone number, where the two then communicated by WhatsApp. Over a three day period 750 messages were sent between Hanson and "Amanda".
Hanson was on his way to meet who he believed to be Amanda and have a sleepover at her house when confronted on July 21, the court heard.
Dark Justice confronting David Hanson. Post continues after video…

The two had made arrangements to meet at the Centre for Life before going to Amanda's house, where she had told Hanson her parents were away. They had discussed foreplay and sex through messages before the confrontation.
The video shows the group letting Hanson know that police are on their way and reminding him that grooming and sex with a minor are illegal.
Before fainting, Hanson tells the group that he had come to meet up with the girl but not have sex.
When confronted by Dark Justice, Hanson was carrying just a toothbrush, toothpaste and condoms on him.
Hanson then goes on to tell Dark Justice that he hates "people like that" (referring to pedophiles) and asks if he can join the group to help catch other groomers.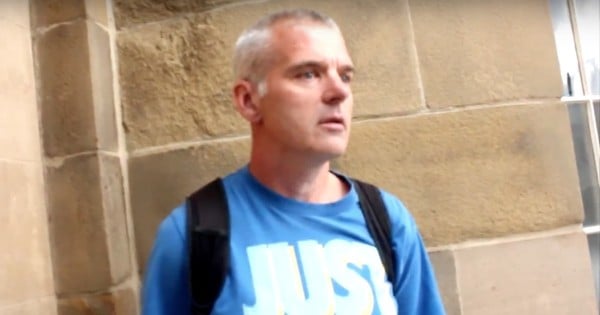 David Hanson being confronted by Dark Justice. Source: Youtube.
During sentencing, Judge Paul Sloan QC told Hanson that despite the recent passing of both his parents and it being "clear you are ashamed", there was no excuse for his behaviour.