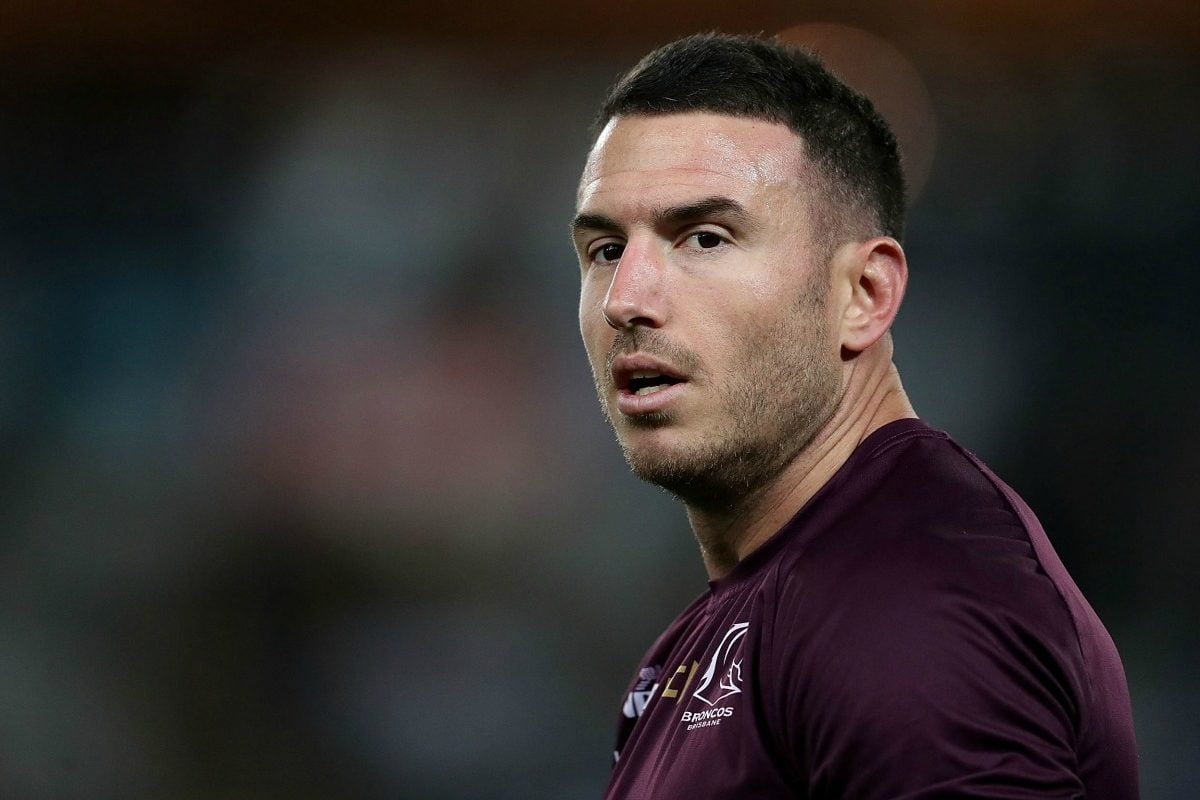 As a professional rugby league player, Darius Boyd is an expert at training his body to be the ultimate weapon on the field.
It's all about discipline, drive and making sure he keeps himself in peak condition so he can perform to the best of his ability.
As the 31-year-old told Mamamia, "the more you put in, the better you're going to be."
So when he checked himself in for a three week rehab course at a mental health clinic, he realised he needed to transfer that very same mantra to his mental state.
He needed to train it.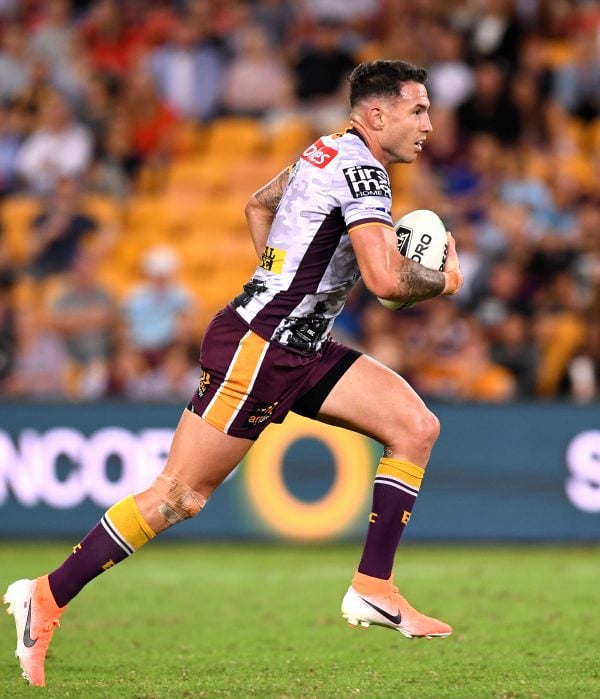 When Darius realised this it all clicked into place. He knew how to train, he just hadn't realised he'd needed to put as much work into his mental health as his physical health.
"It's one of the easiest things to practice in a way, if you know something that helps you and your mental health it's easy to just continue doing that because you know it's going to be beneficial," he said.
Darius wasn't always so positive, in fact he spent much of his late teens and 20s feeling pretty negative about the world.
"Everything I looked at was in a negative way and I had a lot of anger, resentment, hurt and sadness," he told Mamamia.
When he looks back, he can see that he isolated himself from family and friends, found it hard to trust anyone, and had closed himself off from the world.
"It was a really negative cycle that I couldn't break, and it wasn't until I hit rock bottom that I realised I was going down a path I couldn't continue," said Darius.