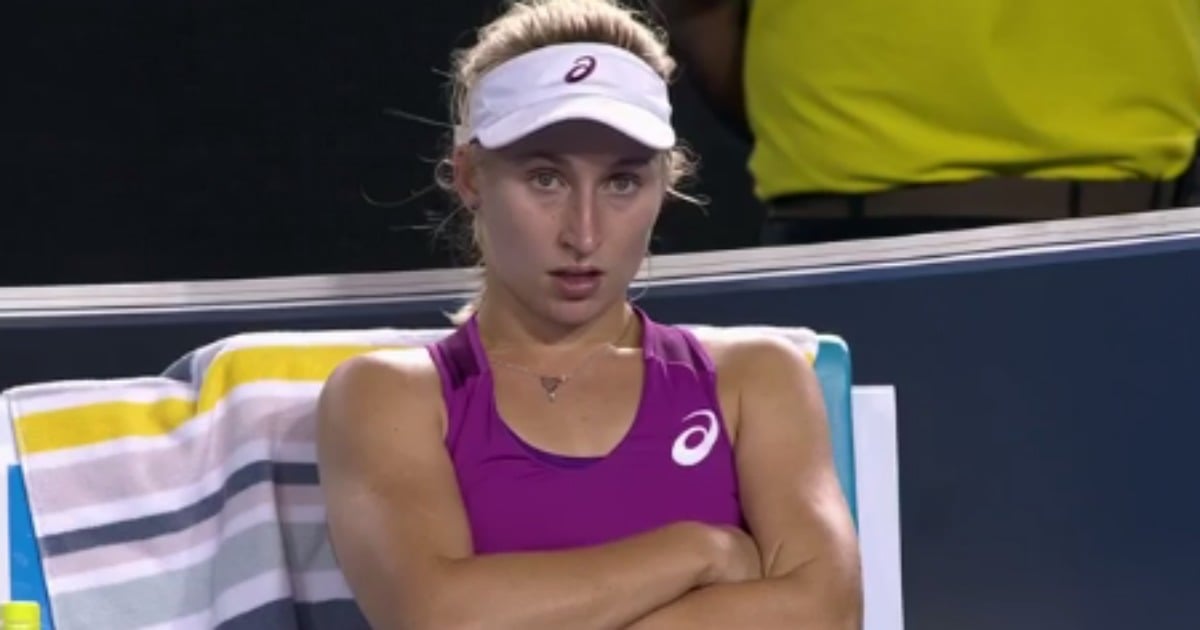 Watching Daria "Dasha" Gavrilova "imploding" at the Australian Open last night was hard.
After the game Gavrilova found it necessary to apologise for her on-court behaviour, tweeting to her 20,000 Twitter followers she was  a "spoiled brat out there" and she was "sorry about her horrible behaviour".
In her post-match press conference, after her 6-0, 6-3, 6-2 defeat to 10th seed Spaniard Carla Suarez Navarro, the Russian native said: "I played very well in the first set. I guess I was starting to overcook it a little bit in the second, got very emotional. I was just going crazy."
"I'm very disappointed with myself. I was being a little girl."
Watching the 21-year-old behave like a "spoiled brat" was hard – not because it was an embarrassing display of arrogance, rudeness and unsportsmanlike behaviour – but because I was watching a sportsperson choke under immense psychological pressure.
Yes, toward the end of the game there was some racket throwing and bouncing (not good), a bit of yelling at herself, a host of contorted facial expressions, and a rapidly increasing unforced error count. The worst commentators said was that Gavrilova "unravelled" or she "imploded".