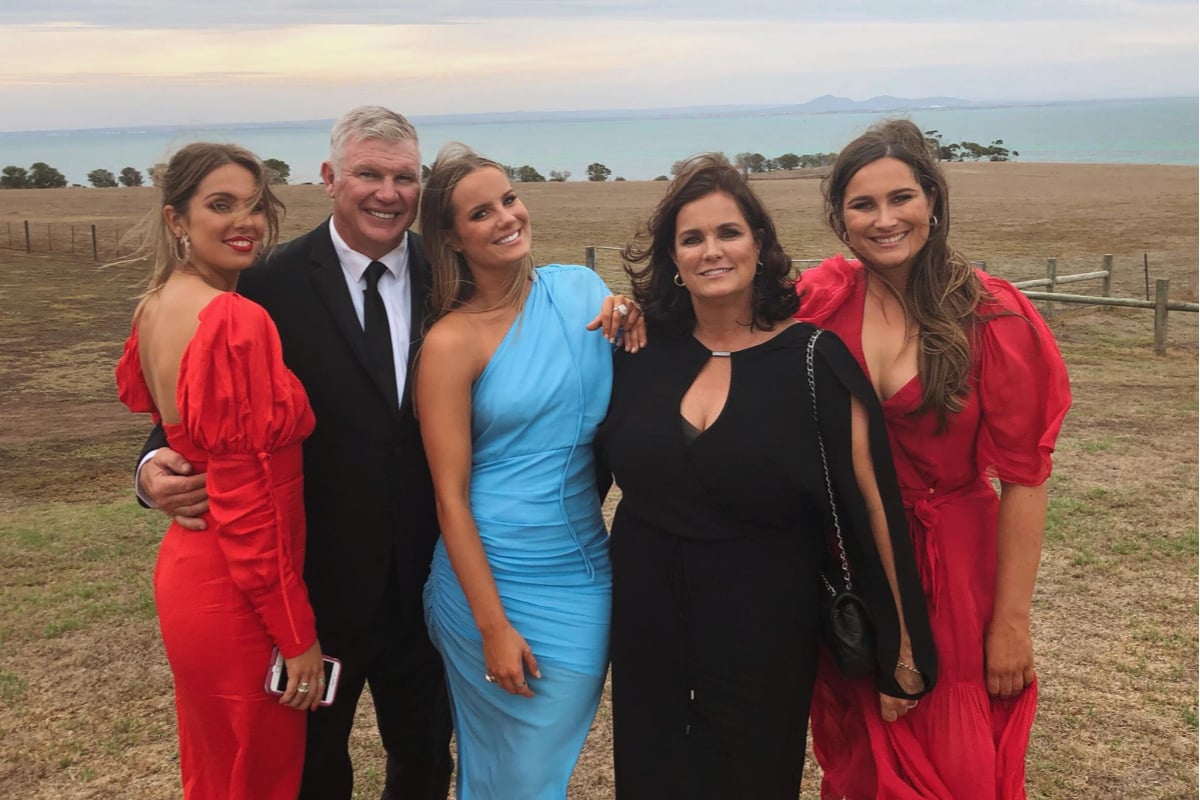 — With AAP.
Warning: This post deals with mental health issues and might be triggering for some readers.
The wife of Danny Frawley has revealed her husband's mental health had deteriorated in the weeks leading up to his death, and she's urging others grappling with mental demons not to abandon their support networks.
The ex-Saints captain, Richmond coach and prominent AFL commentator died last Monday in a car crash near Ballarat, the day after his 56th birthday.
St Kilda's Moorabbin headquarters will host Frawley's memorial service this Wednesday.
The service will start at 3pm and the public will be able to watch a live stream of the private funeral at Moorabbin.
There will be a lap of honour at 5pm.
Instead of flowers, Frawley's family has requested donations be sent to Beyond Blue.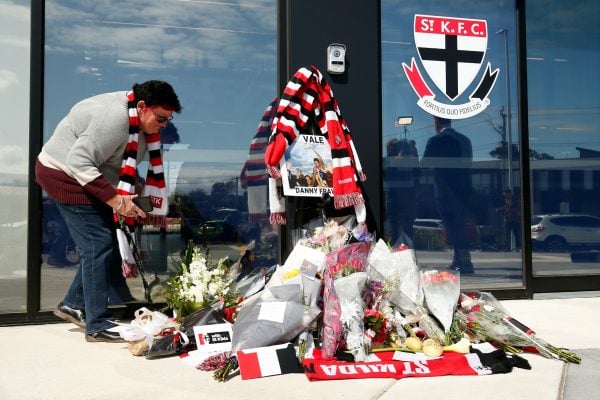 Anita Frawley says her husband was a champion of mental health and would have wanted her to continue his legacy and be open with the public about the events leading up to his death.
She says her husband returned to being the "Danny of old" a few years ago after accepting psychiatric treatment, counselling and medication.