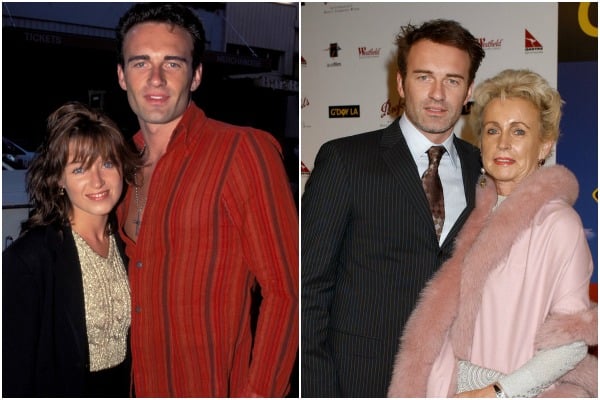 It was a match made in soap opera heaven; a young Dannii Minogue met and fell in love with Julian McMahon on the set of Home and Away in 1991.
News reports at the time described the popular pair as "famous good-looking boy, meets famous good-looking girl".
Dannii was 19 and enjoying success after appearing on Young Talent Time. And following the recording of her first album in New York, she flew home to play tomboy punk Emma Jackson on the cult Australian TV show.
Watch Dannii Minogue speak to Mia Freedman on our podcast No Filter. Post continues after video.
"He stopped me in my tracks," Dannii said of Julian in an interview with Seven.
Julian, who is the son of former Australian Prime Minister Sir William McMahon, swept Dannii off her feet while also taking on his debut role as Benito Lucini.
The pair married in Melbourne 1994, but as Dannii explained in her interview with Mia Freedman on No Filter, "there was such a storm around it, and then there was the private storm of Julian's mum."