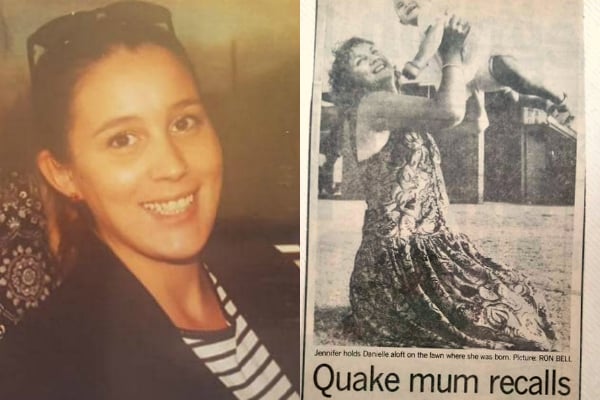 When Danielle Easey was born 29 years ago, her birth was a miracle.
The year was 1989. Her mother, Jennifer Collier, was in labour at Newcastle's Western Suburbs Hospital when a devastating earthquake struck the city.
You can hear more about Danielle Easey's tragic death in this news report below. Post continues after video.
As Collier's contractions came swift and strong, two minutes apart, "the whole room shook".
At the time, the new mum told The Sydney Morning Herald, "Everyone left for a minute to see what was going on… the lights went out and we thought a car had hit the side of the building, but I was a bit groggy because I was on the gas".
But the baby was coming, earthquake or not. So hospital staff wheeled Collier and three other pregnant women out onto the hospital lawns. There, on a mattress in front of onlookers, she gave birth to a healthy baby weighing 3.274 kilograms at a minute past midday, The Sydney Morning Herald reports.
Baby Danielle was dubbed 'the quaker' in honour of her dramatic birth and her name made news headlines around the country.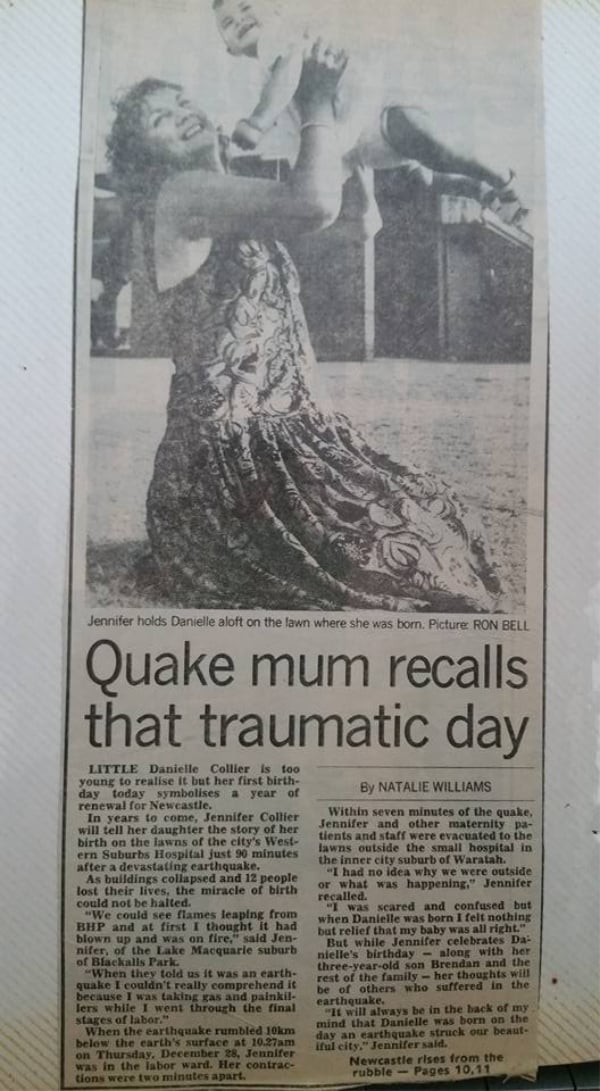 In 1990, her mother recalled: "I was scared and confused but when Danielle was born I felt nothing but relief that my baby was all right".