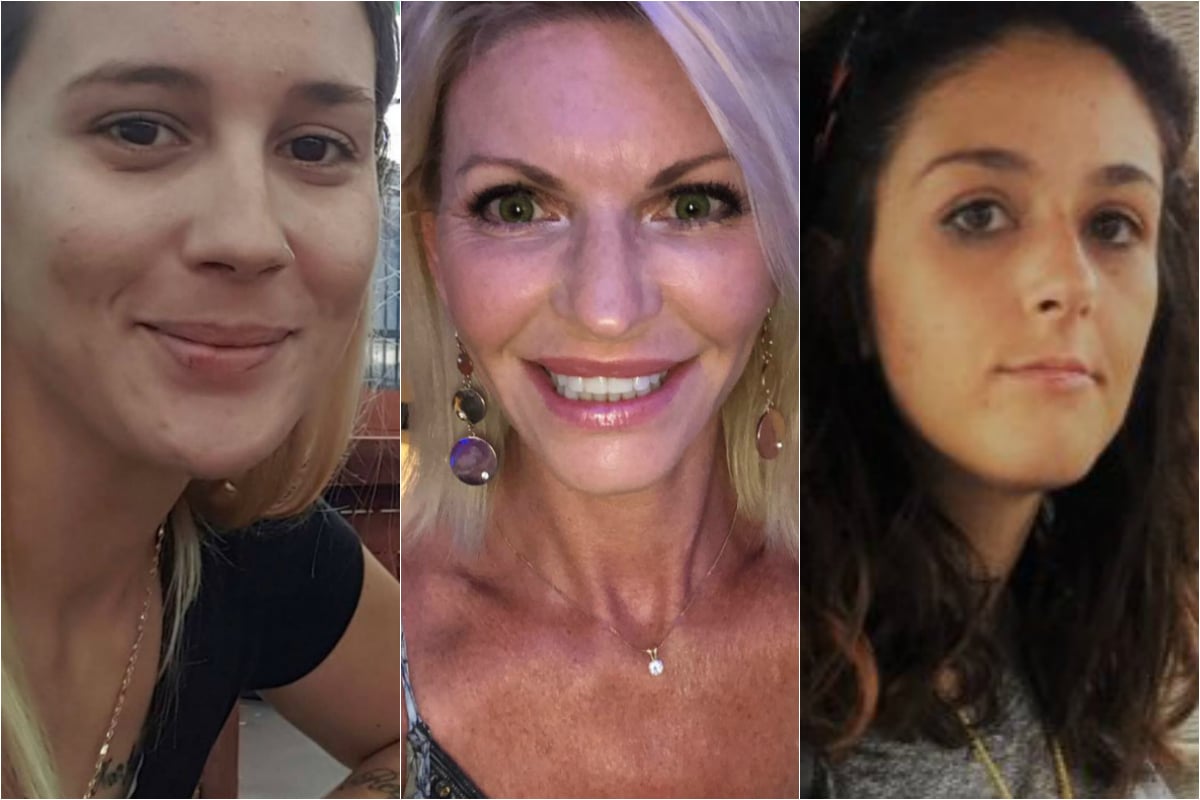 Danielle Easey was a 29-year-old mother of two. A "caring and selfless soul", her family said. "The most beautiful person in the world."
Devorah Howard, 56, was "gorgeous inside and out", according to her sister, "and just wanted to help everyone". She lived with her mother and her beloved dog, Harvey.
Ioli Hadjilyra was a dual Australian-Cypriot citizen. Police described her as popular, and a passionate, talented sketch artist. She was just 26 years old.
These three women were found dead this week.
Danielle's body was pulled from a creek in NSW's Lake Macquarie region on Saturday. She'd been wrapped in plastic and dumped, possibly as many as 16 days earlier, police said.
On Tuesday morning, coastal fisherman spotted Devorah's shirtless body floating in the water near a boat ramp at Terrigal on the NSW Central Coast. Earlier that morning, her dog was found alone nearby, barking and pining at the water's edge.
Ioli's body was discovered in a garden bed at Kalinga Park on Brisbane's northside around midday on Wednesday. She was bruised and bleeding.
The deaths are currently under investigation, and it's been reported that all three are being treated as suspicious. Police have confirmed Danielle's death was the result of murder, making her the 34th woman to be killed in 2019. That's 34 lives violently taken, 34 families left grieving. In just eight months.
In 2018, that number reached 71, according to Destroy The Joint, an activist group that catalogues every incidence of femicide in Australia. In 2017, it was 53. In 2016, 71. The year before that, 80.
Millions more have experienced violence, the majority in their own homes. The Government's 2016 Personal Safety Survey found that, since the age of 15, one in four Australian women had experienced violence at the hands of an intimate partner. That's 2.2 million women.