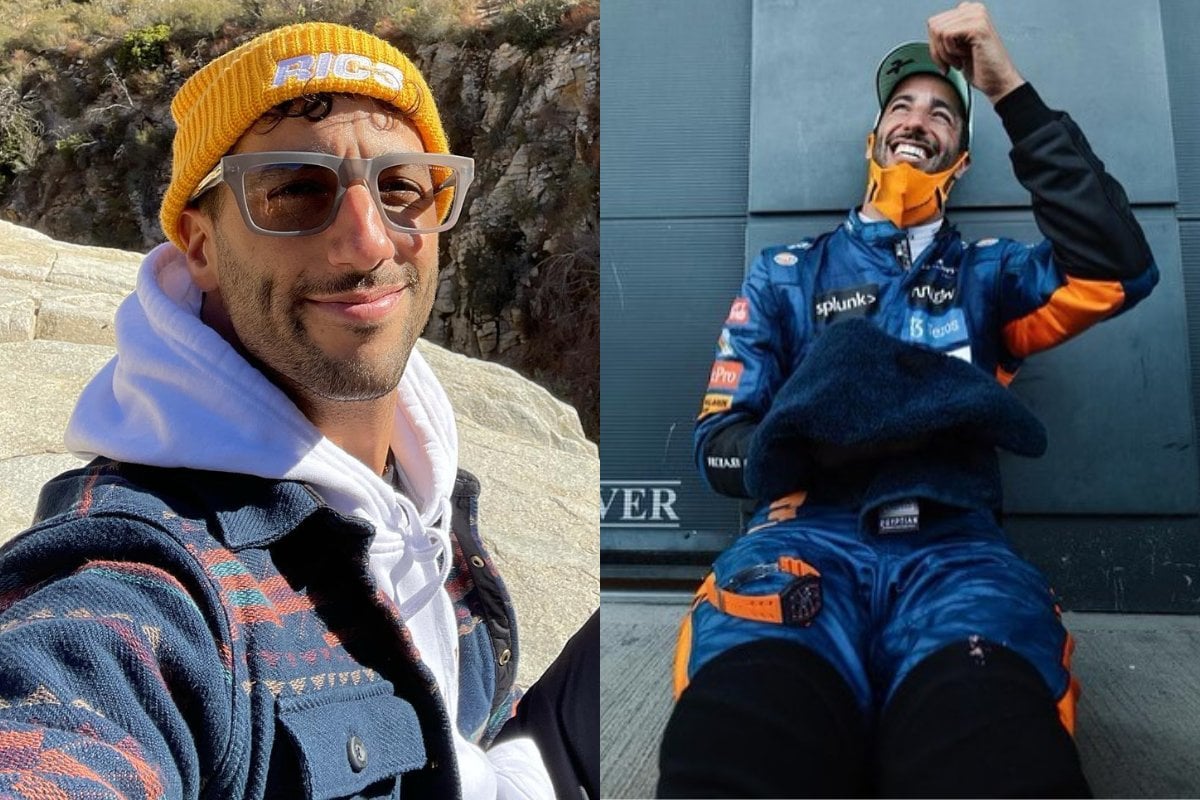 There's a very good chance the name Daniel Ricciardo is on your radar right now.
Not only is the Australian racing driver currently competing in the 2022 FIA Formula One World Drivers Championship for McLaren but he's also starring in Netflix's compelling series, Formula 1: Drive to Survive.
With the Formula One season officially starting last weekend in Bahrain and the fourth season of the docu-reality series returning, here's everything we know about the Aussie sports star.
But first, here's the trailer for Drive to Survive season four. Post continues below.
Daniel Ricciardo grew up in Perth, Western Australia, and it was his dad who got him into motorsport.
"Dad was always passionate about it," Ricciardo, 32, told GQ Australia in 2020. 
"Some weekends, I would be at a racetrack in my mum's arms watching him, so from a very young age, I was exposed to the speed, sound and the smell."
His first experience behind the steering wheel was at an indoor kart track.
"The first thing I thought was just, 'This is freedom,'" he said. 
"At seven or eight years old, I was in total control: 'No one can touch me. I am literally free right now.'
"I was in love with that."