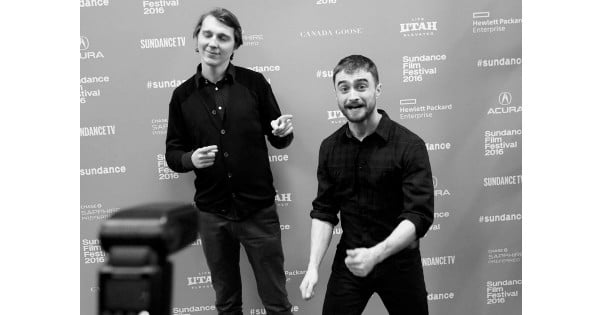 Daniel Radcliffe's latest film Swiss Army Man has just debuted at the Sundance Film Festival.
In it, he plays the best friend of Paul Dano's character. The twist? He's a flatulent corpse.
The film has baffled and disgusted even seasoned Sundance audiences, some of whom have seen fit to leave the cinema during the screening.
This doesn't bother Radcliffe.
"I love that it's this perverse and mad," he said, reports GQ.
"It's exciting, to be honest, using farts other than comedy, like using them for plot and emotion and making some people super uncomfortable…. There is something wonderful about it."