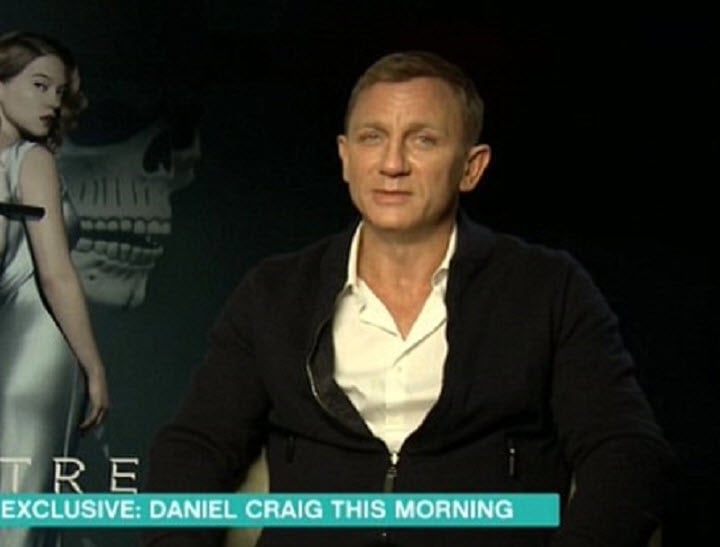 Daniel Craig is in full publicity mode.
With the new James Bond movie Spectre set to be released next month, the 47-year-old is doing interview after interview to promote the new film.
Usually – all the interviews for a new movie revolve around the same sort of questions:What was it like playing this character again? What was your favourite part of the film? Etc etc yada yada yada,
But this morning in interview for the English breakfast show This Morning it was a little different.
Showbiz reporter Sarah Powell noticed the way that Daniel Craig holds his mouth when he plays James Bond.  It's a stern sort of half shaped pursing of the lips (kind of like the fish gape)  that makes him look super suave and important. She thought it would be a good icebreaker to ask him to pull the 'James Bond pout.'