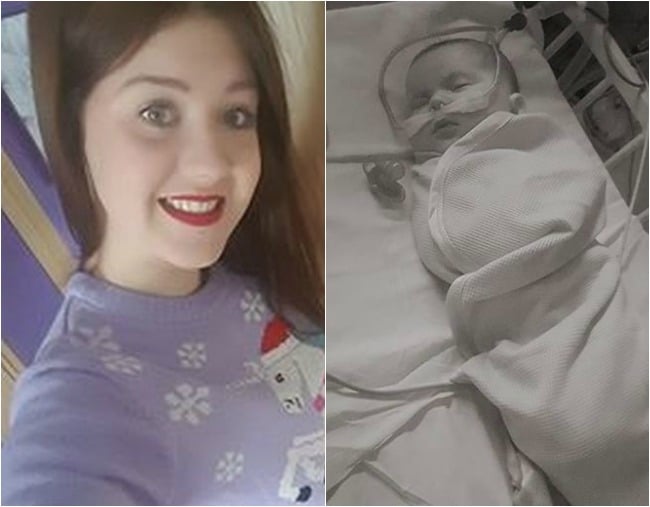 Beth Fosters's six-week-old daughter Myah had a cough, watery eyes and was exhibiting all the symptoms of the cold.
Hours later, baby Myah was struggling to breathe and being rushed to hospital, where she's currently hooked up to machines helping her to breathe.
So how does a simple cold become so dangerous, so quickly?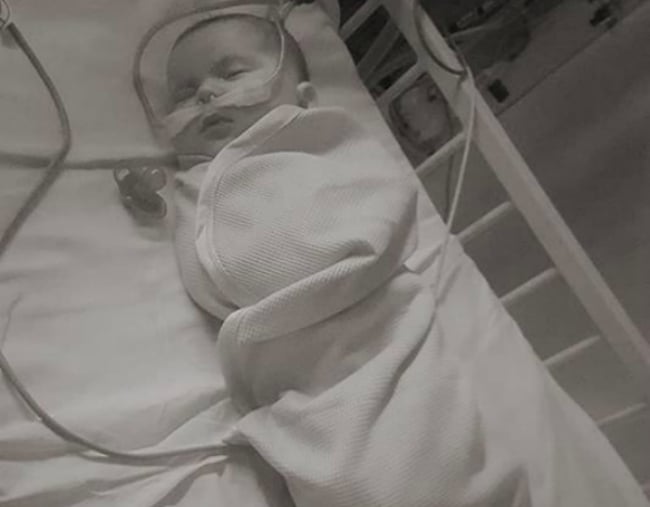 Well, what the UK mum didn't know at first, and what she's now warning other parents to look out for, is that her daughter didn't have a common cold at all, but a viral infection called bronchiolitis.
Bronchiolitis occurs when the bronchi or bronchioles (airways) in a young child or infant's lungs become inflamed. It is almost always caused by a virus - and like cold and flu viruses - is more likely to be spread and caught in winter.
What's dangerous about the illness, which Beth soon found out, is that it starts out just like a common cold does, before it progresses.
In a Facebook post on Sunday, Beth, from Stourbridge, two hours south of Manchester, said the experience was terrifying.
"Myah was using muscles in her tummy to help her to breath that she shouldn't even be using to breathe," she described.
"I've never seen a baby's tummy pumping so fast fighting for the breaths, and I've never been so scared."