Full disclosure: my dancing has been described as "a praying mantis drowning" on more than one occasion.
Lanky limbs flailing everywhere. Feet that look like they're cemented to the floor. And a pained facial expression that reads, "sweet baby jesus let this scorching hot hell end".
That's why, when Berlei asked me to attend their 'Do it for yourself' AW17 collection launch – a dance class led by SERENA BLOODY WILLIAMS – I was torn.
Option One: Attend said dance class with A-list celebrity. Risk the inevitable of resembling a stick insect fighting for its last breath. Experience crippling anxiety and awkwardness. Faint in front of Serena Williams and a lovely collection of sports bras.
Option Two: Do not attend dance class with A-list celebrity. Forever regret passing up the opportunity to meet a tennis icon. Emotionally eat copious amounts of Doritos. Faint for dramatic effect in front of work colleagues. Claim sick leave and quit dream job out of sheer journalistic shame.
I like my job, so went with Option One. And boy oh boy, things did not go as I expected.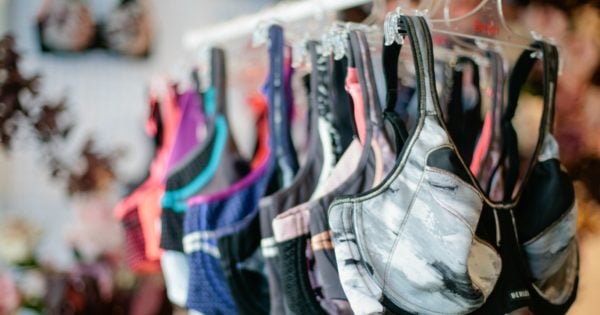 I put on my fanciest workout attire (my pink runners and pink sports bra totally matched - no biggie) and hopped in an Uber headed to the PENTHOUSE APARTMENT where Serena was getting ready to boogie.
I internally chanted "be cool be cool be cool" as I passed Carrie Bickmore (who looked like a magical fairy princess preparing for a yoga class) and The Project crew, before walking head first into a very thick, very uncompromising glass door.
Amazing. Good start, you genuine klutz Michelle. Just fabulous.
After my mild concussion subsided, she walked in.
SERENA WILLIAMS WAS STANDING LIKE TWO (OKAY, FOUR) METRES AWAY FROM ME. WEARING SHEER BLACK TIGHTS. LIKE, RIGHT THERE. IN FRONT OF ME. SERENA WILLIAMS.