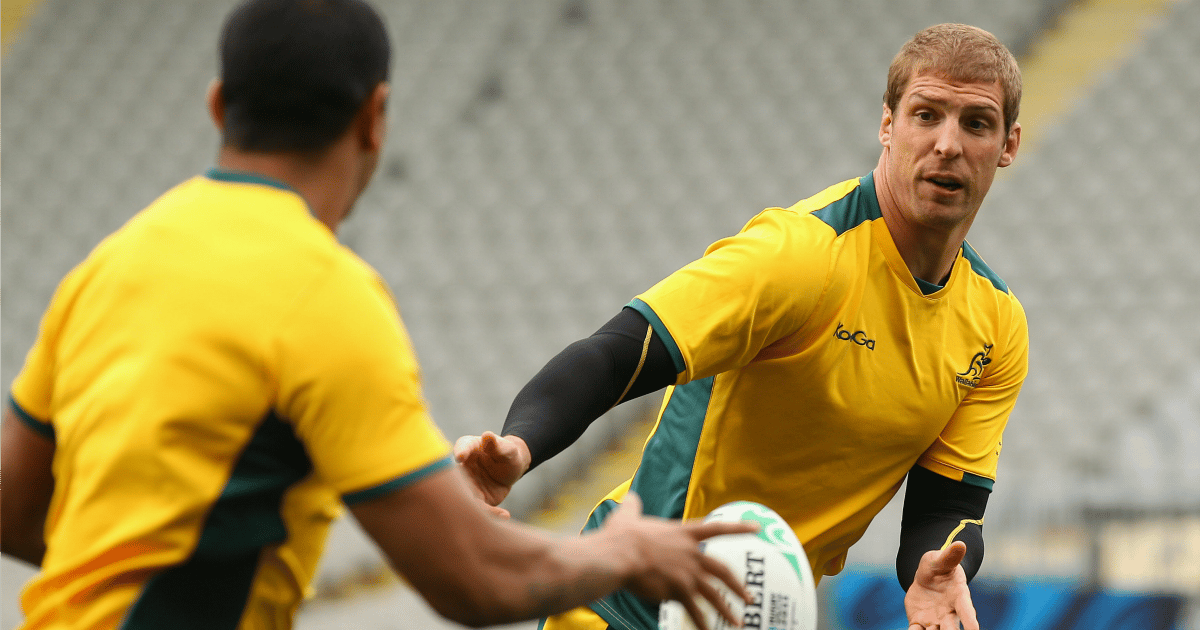 Former Wallabies player and Brumbies captain Owen Finegan says former team-mate Dan Vickerman confided in his friends about the difficulties he faced after retiring from the game.
Vickerman died, aged 37, at his family home in Sydney on Saturday night.
"I think everyone was shocked by it. It was devastating — we all play on an old boys team called the Silver Foxes and Dan had expressed a number of times how difficult his transition was and it is difficult for a lot of professional sports people, especially when you've had 10 or more years at the top of the game," Finegan said.
Finegan said Vickerman's wife and children will be offered help.
"I'm sure the whole rugby community will come around them. I've only heard for about — well it hasn't even been 24 hours and you think to yourself could you have done anything to help him," he said.
"He's got a young family and they'll need all the support they can get. [It will] definitely be something that everyone will be offering and be very supportive to Sarah and the kids and their needs."
Players and coaches offered counselling
The Australian Rugby Union said sporting bodies needed to be vigilant in monitoring players transitioning into retirement.
The ARU's Rob Clarke said players and coaches had been offered counselling following Vickerman's death.
"We as administrators need to continue to be ever vigilant," he said.
"The transition from being a professional sportsman into the world after sport can be challenging, and we've seen it in a number of sports."
Vickerman made his Test debut against France in 2002 and went on to play 63 Tests, but was forced into retirement by stress fractures in his right leg.
The 203-centimetre lock was born in Cape Town, South Africa and played for South Africa's under-19 side in 1999 before moving to Australia and donning green and gold at the under-21 level one year later.