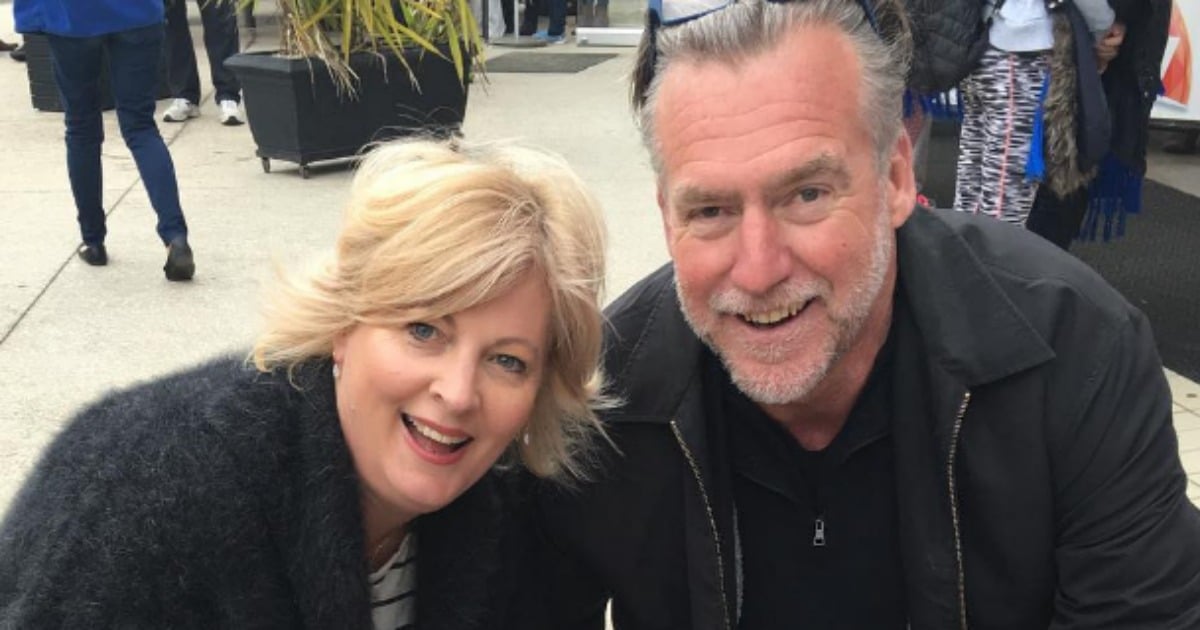 The Block's Dan and Carleen admit they're struggling to cope with the backlash they've received since appearing on the popular Channel 9 reality show.
The baby boomers from Western Australia have been consistently slammed on social media for their behaviour — particularly Dan, 55, who clashed with a number of his fellow contestants throughout filming.
"They [producers] had to pick someone and they decided to pick on us," Carleen, 52, told Woman's Day magazine.
"We're disappointed they decided to throw us under a bus and make us look grumpy and old."
The couple, who have been together for 32 years, are currently living apart with hairdresser Carleen remaining in Perth while her husband works on the coast.
Earlier this month Dan came under fire for the way he treated 25-year-old Karlie on the show after she approached the couple to request they hurry the job they were working on.
He was accused or "mansplaining", with some fans labelling his actions as "misogynistic" and "sexist.
The father-of-three defended himself, saying that the pressure of the show got to him.
"That's what happens on the show, tempers flare and you might be seen in a different light, but generally that's not me," he said.
His wife agreed: "It's been hard for us to watch because that's not what Dan's like at all."
Dan also revealed the couple were having financial troubles trying to support their adult sons Jacob, 26, Xavier, 24, and Oliver, 21.
Listen: Monique Bowley explains why we're still watching The Block. Post continues below.

"We're actually going broke doing this… The biggest challenge has been trying to get continual work and giving the boys a good education," he said.
"You push yourself to give your kids a better life."