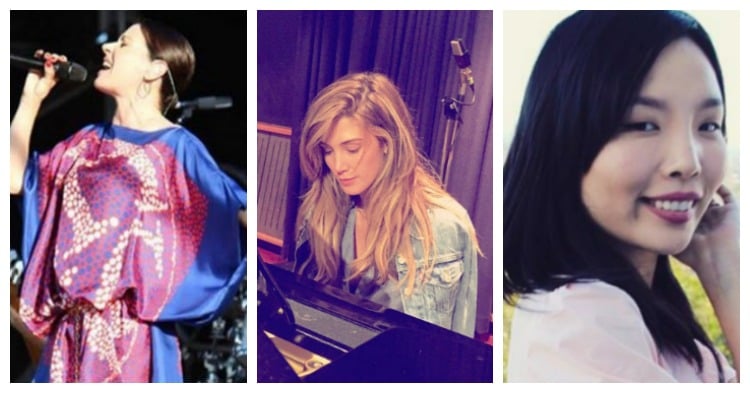 Former X-Factor winner Dami Im has been announced as Australia's representative at this year's Eurovision contest.
The 27-year-old singer has beaten out Australian music icon Tina Arena and Australia's sweetheart Delta Goodrem to sing in the world's largest music competition.
The announcement was made by former queen of Eurovision herself, Conchita Wurst, in one-off concert event with the Sydney Symphony Orchestra.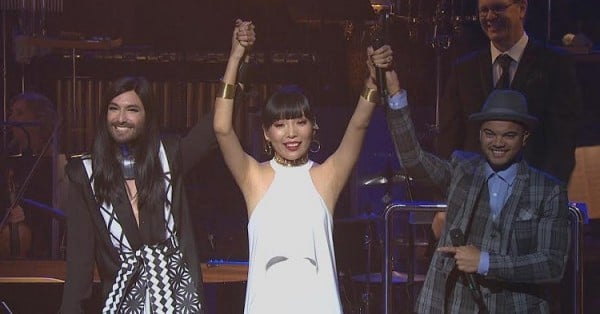 The controversial announcement may come as a surprise for Australian fans of Eurovision, with Im falling under the reality TV's curse post-production.
Dami said, 'I am so thrilled and honoured to be representing Australia at Eurovision this year in Stockholm. I am really excited to be following in the footsteps of Guy Sebastian and Jessica Mauboy who have both graced the Eurovision stage before me.
"I truly believe that the Australian public and Eurovision fans around the world are going to love the song I will be performing in Sweden. I cannot wait to showcase it to the world and represent Australia to the best of my ability!"