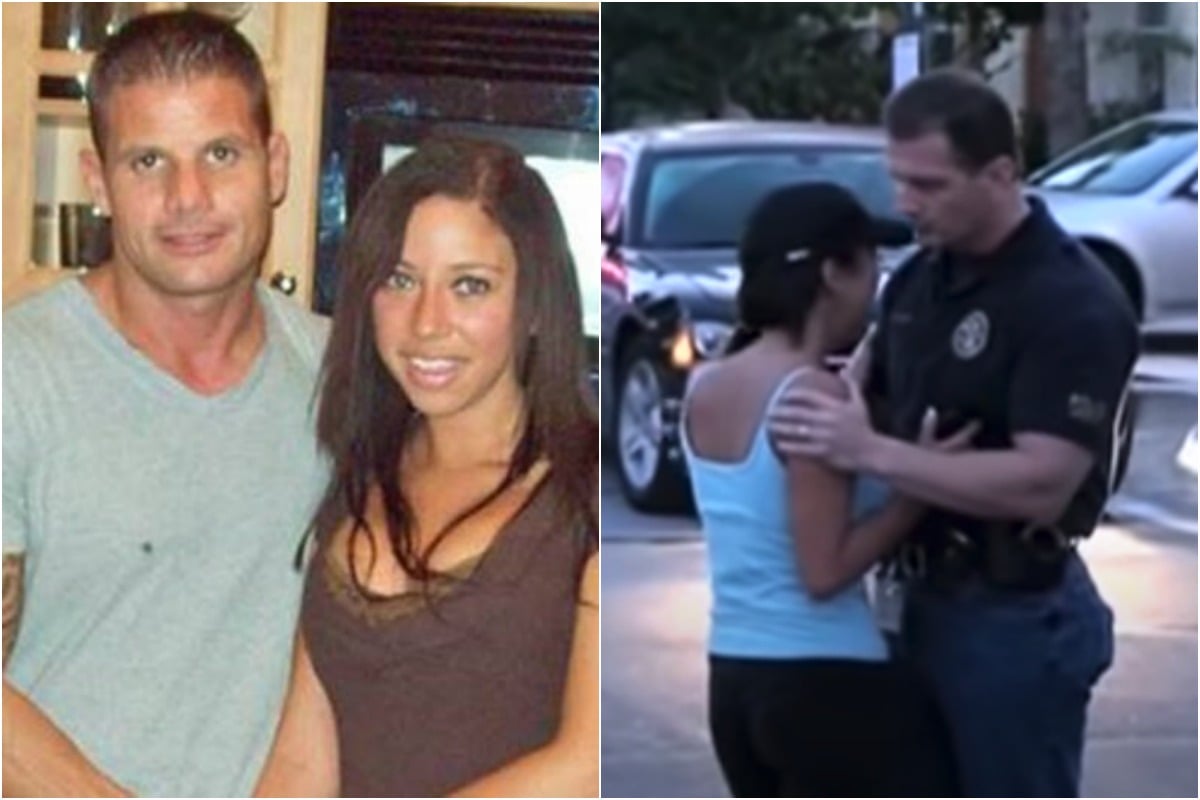 Just before 6am on the morning of August 5, 2009, newlywed Dalia Dippolito drove the 2km from her house in Palm Beach County, Florida, to her local gym for a workout.
While she was there, she received a phone call from a detective who told the then-26-year-old to return home immediately.
Arriving in front of her police tape-covered home, video footage from the scene shows Dalia breaking down in tears after being told her husband, 38-year-old Michael Dippolito, had been shot dead.
But her distraught reaction was a complete lie, as was that of the detectives who comforted her.
The police not only knew Dalia had hired a contract killer to murder her husband, but they'd allowed reality TV show COPS to film the fake crime scene for one of their episodes - with the crew's cameras disguised on the suburban street as breaking news reporters.
In 2021, Dalia Dippolito's story is being investigated by Signs of a Psychopath, which revisits some of the most dangerous killers in modern history to see what traits they possess. 
WATCH: Dalia arriving home to her husband's "murder" scene. Post continues after video.
When Dalia was taken to the police station for questioning after that scene outside her house, she was asked, "Is there anyone that you know that would want to kill your husband?"
"He's on probation," she explained, telling the interviewing officer about the "problems" her husband had been having since getting out of jail for organised fraud. 
But she was cut off by the officer. 
"You're going to jail today for solicitation of murder, you're under arrest," she was told.
It took a few seconds for Dalia to digest the 'gotcha' moment. Despite being told the hitman she paid was in fact an undercover cop, she was quick to claim she "didn't do anything" before breaking down into tears.