Dakota Johnson has answered the one question we've been desperate to ask for years.
How do you prepare yourself to film a raunchy sex scene?
How do you get yourself ready to film a steamy sex scene in front of a bunch of crew members? How do you settle your nerves, knowing that scene will be watched by millions of people on a big freakin' screen?
According to the Fifty Shades Darker star, it's simple.
You need a shot of whisky.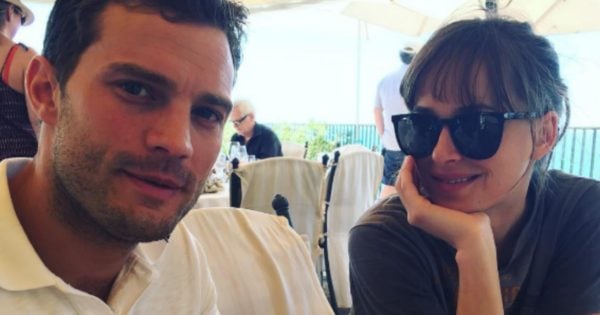 The 27-year-old actress recently opened up about her 'prep work' to E!News.
"With the steamier scenes, the nude scenes, how do you prepare for those?" E! News reporter Zuri Hall asked the star.
"Sometimes you gotta take a shot," said Johnson.