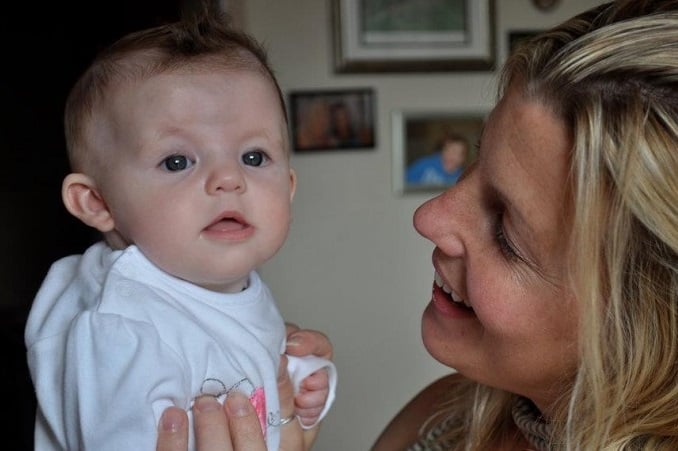 She was her last hope.
Image above: Daisy as a newborn with mum Nicci. Image via Supporting Daisy Walsh Appeal Facebook Page.
There is nothing more exciting that getting a baby brother or sister.
While some kids go between being super excited to tear-streaked faces at the thought of sharing their parents, not for Daisy Walsh.
Three-year-old Daisy was born with a rare condition. According to the Mirror, "Diamond blackfan anaemia (DBA) – a condition affecting only around 700 people in the world… it means she cannot produce the red blood cells needed to carry oxygen round her body."
Her life is filled with monthly blood transfusions.
And the cure? There's only one. A bone marrow transplant.
So mum and dad, Nicci Adkins and Rob Walsh, on doctors recommendations, tried for another baby through IVF - to ensure the specific tissue needed for the transplant would be a match. However, the costly two rounds of IVF were both unsuccessful.
With all the donations spent, they conceived naturally and had to wait. Wait, to see if their next child would help save their first one.