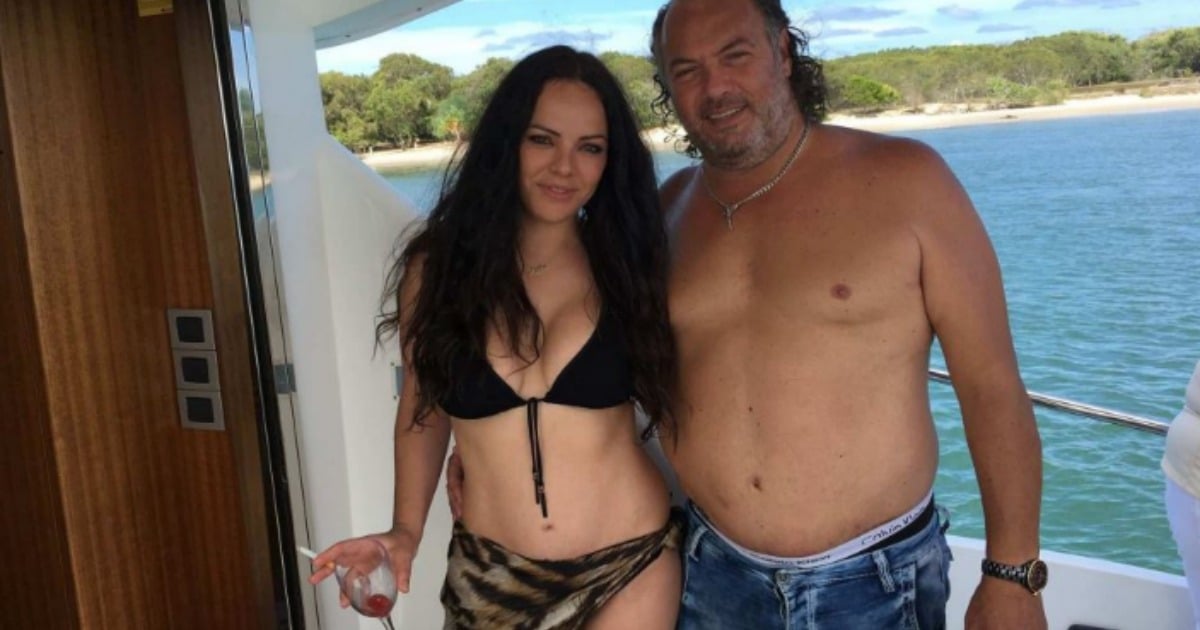 By national rural and regional correspondent Dominique Schwartz and the National Reporting Team's Alexandra Blucher.
Dairy farmers who are collectively owed millions of dollars have accused the owner of a collapsed Victorian milk broking business of funding his "lavish lifestyle" from the company accounts rather than paying them for their milk.
Gippsland dairy farmer Fiona Plant says her family is owed more than half a million dollars.
"It's not good enough that someone has a luxury boat on the Gold Coast and can have expensive holidays, lives in a multi-million-dollar mansion and can't even pay farmers for their milk," she told 7.30.
But Antonio 'Tony' Esposito, the owner of National Dairy Products (NDP), which went into liquidation in late February, said he was the victim.
Mr Esposito has vehemently denied any wrongdoing, saying that any money he withdrew was rightfully his.
"That was repayment of loans that I put into the business. I put in a total of about $8 million and I took back about $3 million. We are still owed just under $5 million," he said.
'Our intention was to pay the farmers'
NDP owes creditors as much as $6.8 million according to liquidator Deloitte Australia, which is investigating the company for possible insolvent trading.
Mr Esposito said he was "devastated" by the collapse of NDP, which bought milk from about two dozen farmers and then sold it to food manufacturers.
He said he never intended to "rip any farmers off", and that he was a victim of the price crash in the dairy market last year.
"Our intention was to pay them [the farmers] as much as we could and make them sustainable, and that was even at our loss," Mr Esposito said.
But the liquidator has told creditors the company may have been trading insolvent for 11 months, from December 2015 — well before Murray Goulburn's price cut, which sent the local market into turmoil.
Mr Esposito and his partner Violetta — who took over as the sole director of NDP in April 2016 — live in a multi-million-dollar mansion in Melbourne's upmarket seaside suburb of Brighton, and lead a lifestyle of luxury cars, yachting holidays and expensive parties.