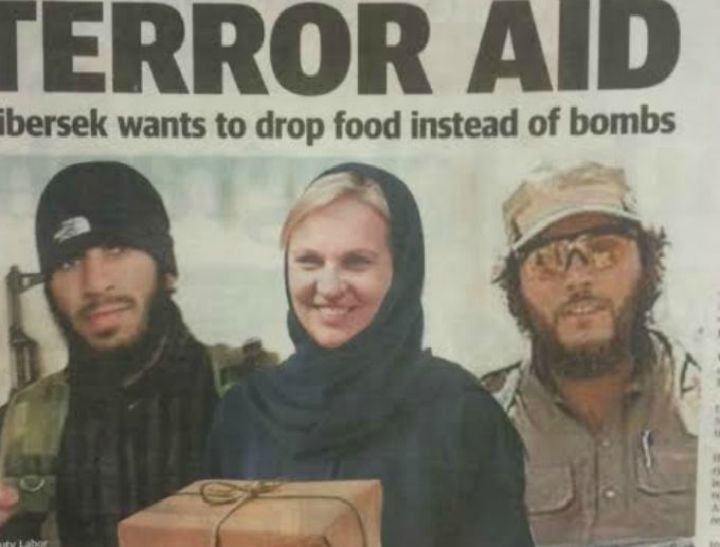 In the rough and tumble of the media cycle, there needs to be a line. And today that line was crossed.
Today, one of Australia's newspapers implied that the deputy leader of the Opposition supported ISIS and two of the world's most deadly jihadists.
An article published on page two today, entitled 'TERROR AID,' includes a Photoshopped image of Labor's deputy leader Tanya Plibersek  apparently bringing Islamic State extremists a gift.
In the image, Ms Plibersek grins broadly while wearing a hijab and carrying a package from the United Nations. Behind her, in the image's right-hand bottom corner, a hint of ISIS' trademark black flag is visible.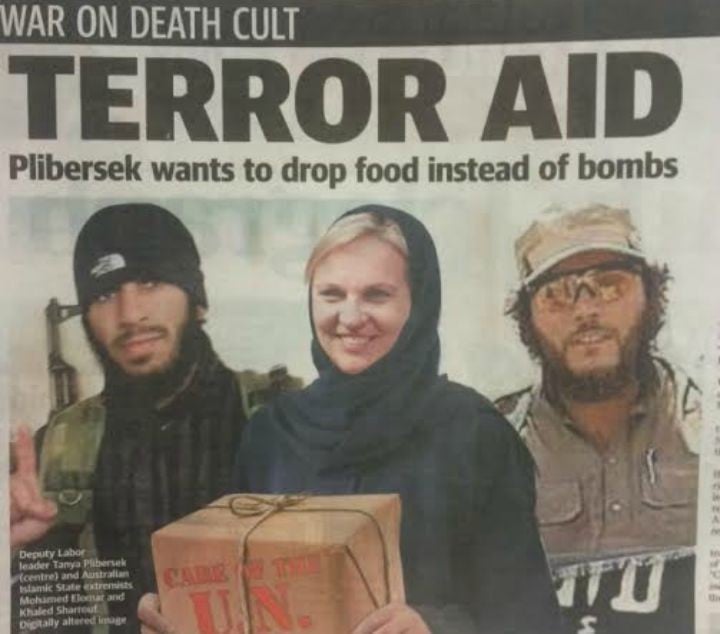 The men standing next to Ms Plibersek in the digitally altered image are two of Australia's most infamous jihadists, Mohamed Elomar and Khaled Sharrouf.
Both are notorious for posting gory photos featuring dead bodies to social media. Elomar has also been linked to an al-Qaeda terrorist manual and has threatened Australian authorities with terror attacks. Meanwhile, Sharrouf has allegedly enslaved and raped women in Iraq, and made headlines when he shared photos of his son holding up a severed head.
Related: The image everyone is talking about today.
Accompanying today's Daily Telegraph image is an article attacking Ms Plibersek for saying Australia has a humanitarian responsibility to Syria.