On Mackenzie's first day of school, her father sat her down for what was to be the first of many candid conversations about the year to come.
Discussing her hopes and fears and all the silly things in between, Kevin captured the father-daughter chats on film over the course of 12 years in order to gift his daughter with a truly unique graduation present.
The viral YouTube video, which has been viewed almost 1.5 million times, documents 12 years of 'first day' interviews, from Mackenzie as an enthusiastic six-year-old to a mature young adult.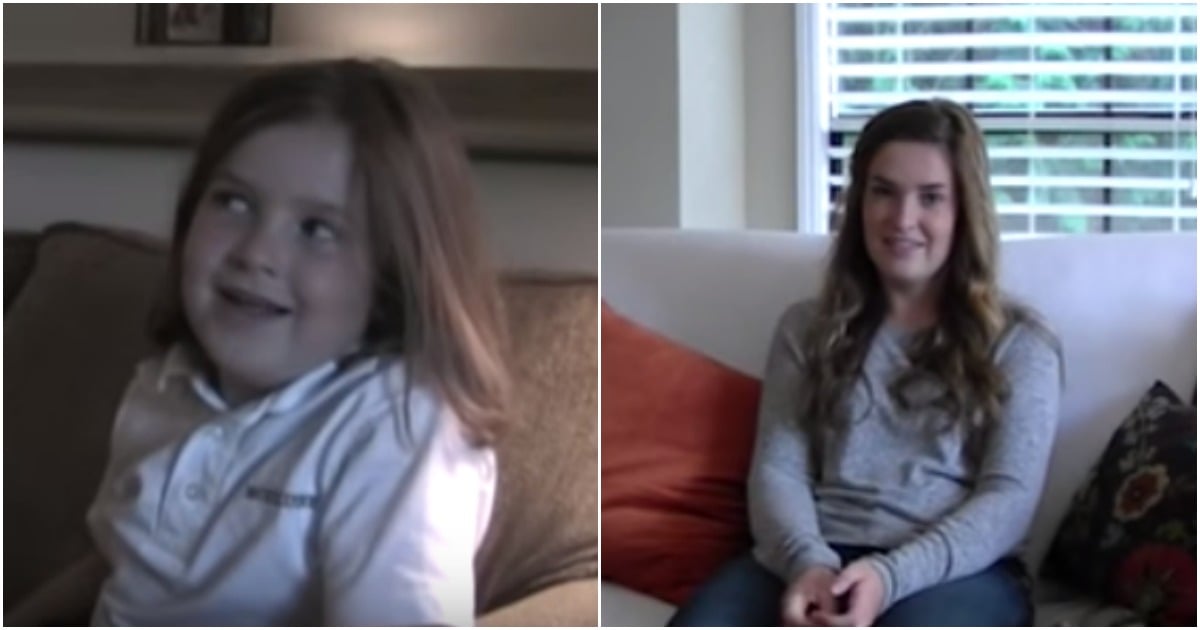 From learning to count, going to prom and "watching boys at football practice", Kevin's video gives a beautiful snapshot of the day-to-day milestones of his daughter's education and schooling experience.
And although we're sure graduation was a big and emotional day for Mackenzie, let's also spare a thought for her loving Father, who admittedly was "proud but also a bit sad" to see his little girl all grown up.
Prepare to feel all the feelings...
Due to the overwhelming response to his first YouTube video, Kevin has since uploaded a second to thank his newfound subscribers for their support.
"This has been an unbelievable experience, it's been truly amazing," he said in response to his viral video.
Listen: Mamamia Out Loud celebrates the rise of the 'hands on Dad' like Hamish Blake with son, Sonny (post continues after audio...)

Well done to Kevin on creating such a beautiful and heartfelt graduation gift his daughter will always cherish. And for having the foresight and commitment to keep it going for the whole 12 years.
Do you keep video footage from your child's schooling? What's the best bit about being able to look back on those memories?