"He's not an after thought, he's my every f*cking thought."
This is a dad in the UK, talking to his friends about his son, who they've failed to invite to any of their kids' parties.
Why? Because Shane Stephenson's six-year-old son Reilly has autism. He is "non verbal" and "super cute" according to the blog The Life of Reilly, which is run by Shane and his wife, Reilly's mum, Christine.
Shane has had enough.
"My son Reilly has autism, not f*cking leprosy," begins the text, which was shared to Twitter via Christine who said: "My husband's message to his mates breaks my heart."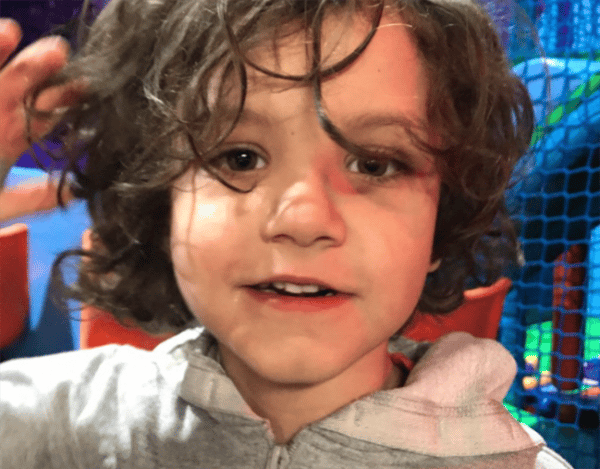 The text reads:
"He is six years old and my so-called friends who have kids also have kids parties. Not ONE invite. Not f*cking one. Have you any idea how hurtful that is?"
Shane's friends might not, but much of the internet does. The tweet has been met with huge support from other parents who've experienced the same thing.
Not only is there understanding, Reilly has also been inundated with invitations.
No one really gets it unless your in it. But I've learnt to let go of those "friends". It's quite liberating. But doesn't take away the pain

— Eliza Mishcon (@elizamishcon) November 4, 2017
I see parents of older children who are worn down and resigned to a world that their child won't flourish. Fuck that. Stay furious.

— Deeming (@screamindeemin) November 7, 2017
My son, Bailey, turns 5 in May. We're in Richmond, London but Reilly is more than welcome to come to his party. ❤️

— Mark Duckett (@markbounce) November 6, 2017
& please rock the party at my son's birthday party in December- I'm happy to host a party any day for your gorgeous little one. Kingston ☺️

— Karma Mojo (@ElGuruGyani) November 7, 2017
In his text, Shane said his anger had been "brewing for some time".
He finished strong, just in case any of his friends decided to change their habits. "For the record, in future don't bother. He's not an after thought. He's my every f*cking thought."
But not only have the people in Shane's life lost a friend, they'll also never understand something more important. As journalist Jo Abi wrote for Mamamia in April last year, connecting with a child with autism can "feel like a gift".\
Listen: We unpack Atypical, a show about a teenage boy with autism, on The Binge. Post continues after audio.
"When a high-functioning autistic child smiles at you while maintaining eye contact, it feels as though you are basking in the warmest rays of the sun," Abi wrote, talking about her nine-year-old son Giovanni and his friends.
"It's like being one of the chosen ones. When I know I've made contact, it's a real connection."
Go, Reilly, go. Go to the kids' parties you've been invited to from all corners of the country. Smile and feel your insides glow as you connect with your classmates and their families, the people who understand you and want you next to them.
Know that you have people who cherish you. And see how you father's text proves, more than anything, the way he, your mum, and so many others have your back, no matter what.