JP Nadeau had just finished telling his new son-in-law how lucky he was to be marrying his daughter, Gill, when he was struck by lightning.
Although the Canadian father escaped unharmed from the July 8 incident—a single scorch mark on his thumb is the only evidence from his near-death experience—he said wedding guests feared he would "drop dead" in the middle of his daughter's wedding.
"Just as I told my new son-in-law 'You're a lucky guy'–boom!" the piano bar entertainer told CBC News.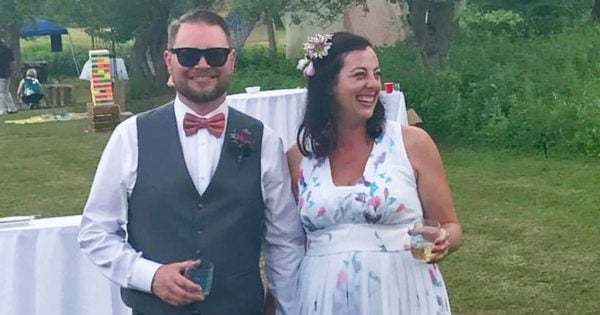 "I had the microphone and the shock jumped into the sound system and my hand just lit up and I saw the spark.
"And I'm looking at my hand and it's all flared up...It was like I was holding a lightning bolt in my hand. It was amazing."