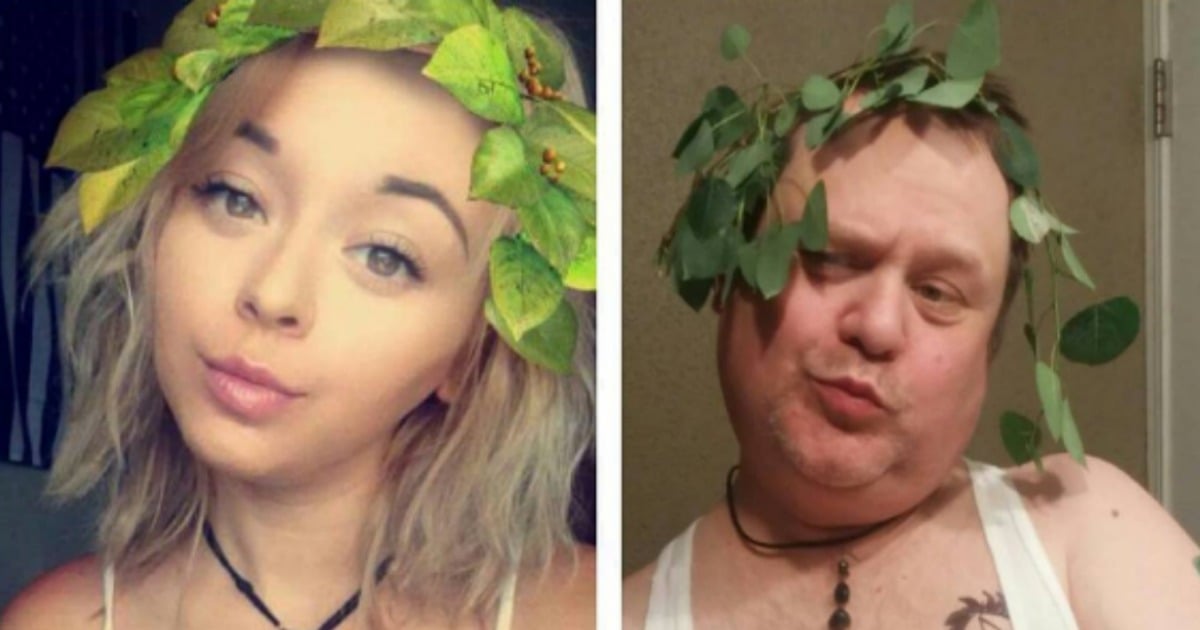 One man has reminded the world of the golden rule of parenting teens: everything is cool until dad does it.
A father has become an internet celebrity after he recreated his daughter's 'sexy selfies' posted on social media.
Chris Martin from Washington in the United States said the selfies were a "better" tactic to end her provocative posts than simply telling her to stop.
"So my daughter has been posting sexy selfies of herself and instead of telling her to stop, well, I thought of something better," Martin wrote on Instagram.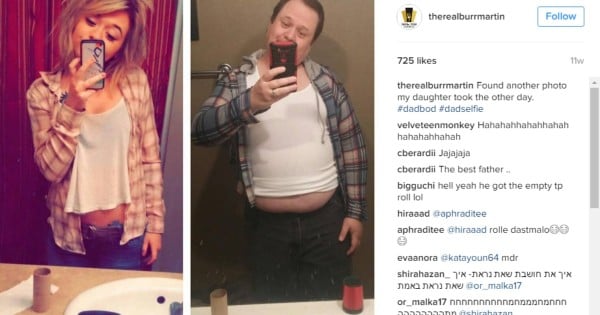 The series has been created over several weeks with Martin posting the comparison shots to his Instagram account.
The father has gone to considerable lengths to imitate 19-year-old daughter Cassie Martin's poses.
Drawing on her tattoos, arranging leaves on his head and proudly bearing his "dad bod" to the world in tight-fitting clothes.
Martin told the Huffington Post he recreated the images in an effort to hit back at his daughter's provocative online presence.
"I saw she posted some provocative ones and what really bugged me was some of the guys commenting rude remarks like 'You're so hot!' and all that," he said.
"So I took a photo that was similar to 'throw water on the fire' and asked, 'What about me, guys!?'".
Watch as Mia Freedman sits down for a real talk about the effects of low self-esteem. Post continues. 
Daughter Cassie has only fueled the fire with tweets that jokingly point fun at her father's new hobby.
The unsung dad-of-the-year was sure to also post a comparison shot of his young son too.
The popularity of the shots may have created the reverse effect as thousands of people share, like and comment on the images.
The lesson may not have quelled the fires of Cassie's admirers but she may think twice before her next shot.
Just remember: dad is watching.