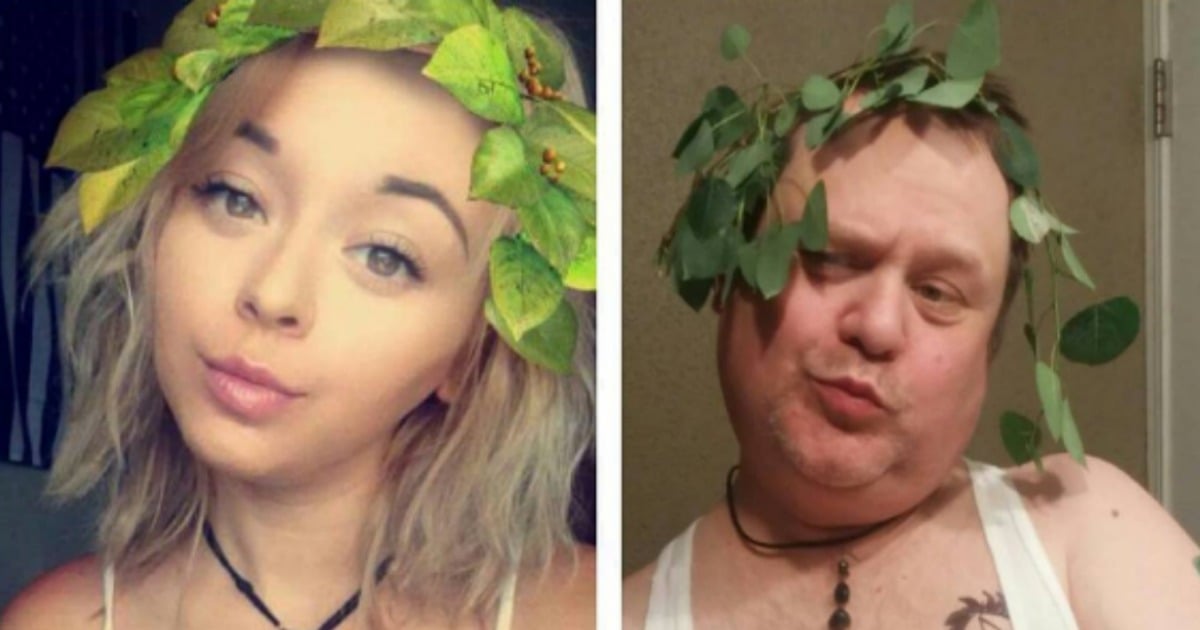 One man has reminded the world of the golden rule of parenting teens: everything is cool until dad does it.
A father has become an internet celebrity after he recreated his daughter's 'sexy selfies' posted on social media.
Chris Martin from Washington in the United States said the selfies were a "better" tactic to end her provocative posts than simply telling her to stop.
"So my daughter has been posting sexy selfies of herself and instead of telling her to stop, well, I thought of something better," Martin wrote on Instagram.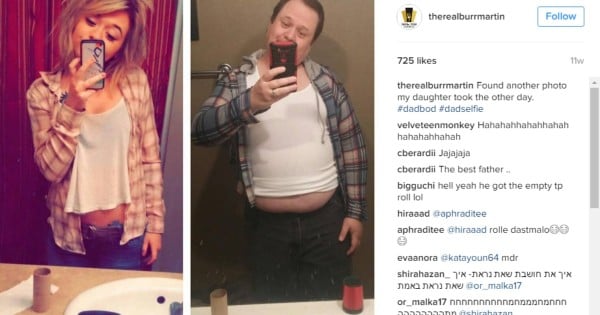 The series has been created over several weeks with Martin posting the comparison shots to his Instagram account.
The father has gone to considerable lengths to imitate 19-year-old daughter Cassie Martin's poses.
Drawing on her tattoos, arranging leaves on his head and proudly bearing his "dad bod" to the world in tight-fitting clothes.