When Dwayne Collins left an artificial eye maker's office with his vision-impaired daughter once again in tears he thought "there had to be a better way".
Three-year-old Liberty, who was born with a rare condition that left her with malformed eyes, had just tested another unsuitable prosthetic eye.
Two different professionals had attempted to create prosthetic eyes for the little girl, each time making ones that were "absolutely terrible".
Listen: Another Queensland father wanted to improve his children's lives. Brisbane dad came up with a brilliant way of getting his kids off the iPad.

"The ocularist left us with an eye that didn't look straight, made her eye run and he was happy for her to be like that…" Dwayne said.
"My wife and Liberty were crying and I myself was extremely angry and frustrated at the unprofessionalism in New Zealand so I turned this anger and frustration into motivation."
It was then that Dwayne realised if he wanted an eye that was going to fit his daughter properly, he was going to have to make it himself.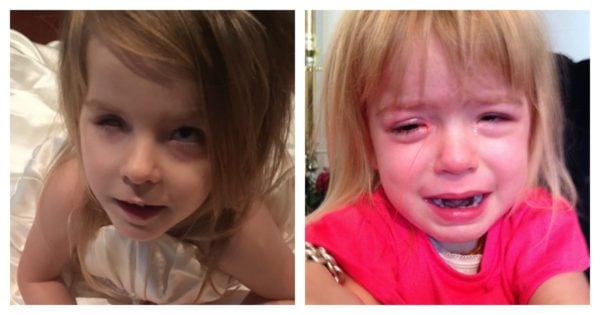 The New Zealand-born father-of-two had no training as an ocularist, but didn't let that stop him from designing and creating an eye that his daughter now wears.
"Once we arrived home I got straight onto the computer and started ordering the basic machines, paint supplies and materials that I would need to make her an eye myself," he said.
"It took me about three months of practice and lots of failures before I had an eye I was happy to have her wear."
Dwayne, who now lives with his family on the Gold Coast, said that he taught himself how to create the eye by following tutorials on YouTube.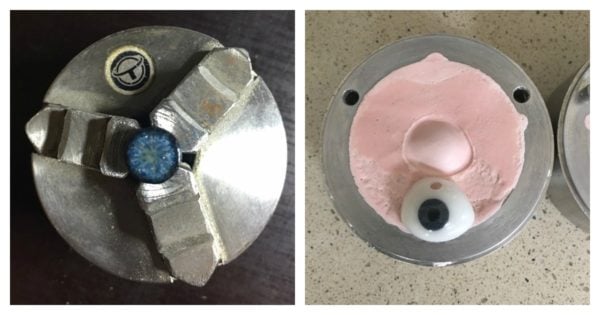 Liberty is now wearing an eye that is comfortable - a successful end to the trauma that the little girl went through as her parents attempted to find a suitable prosthetic eye.
Born with microphthalmia in both eyes, Liberty's right eye, in particular, was abnormally small and had malformations. She also had holes in her eyes called chorioretinal colobomas.
Her family was living in Queensland at the time, but moved back to New Zealand when she was 11 months old.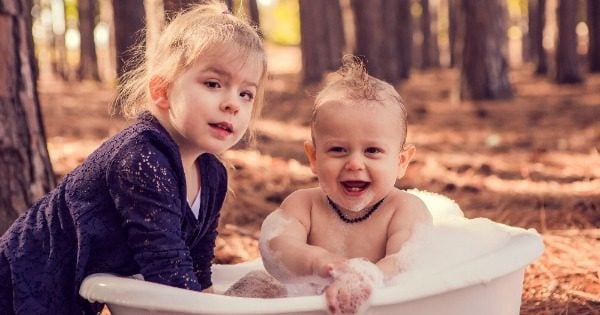 Dwayne said the first ocularist didn't listen to them, but the second left Liberty with a prosthesis that pulled at her actual eye.
"Liberty ended up in so much pain she almost passed out," he said.
"This for us as young parents having to see her go through this and inflict this upon her was the worst thing my wife and I have been through."
Thankfully Dwayne was able to help his daughter and now wants to share his talent with others by training to become a qualified ocularist.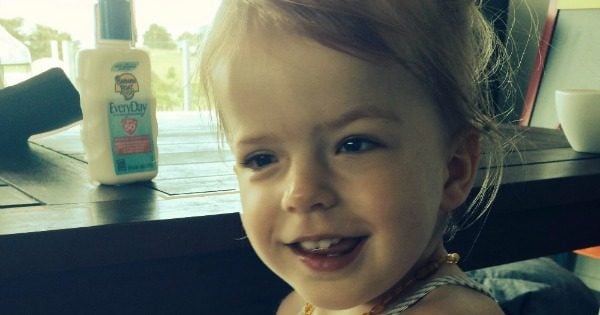 Two short training courses at a University in the UK with the man who's YouTube clips he followed, John Pacey Lowrie, would see him become one of very few people qaulified in this area in Australia.
In an attempt to raise money to undertake the courses, which do "not come for free", Dwayne has set up a GoFundMe page.
The 34-year-old hopes that by gaining the qualifications he can start an eye prosthetics business.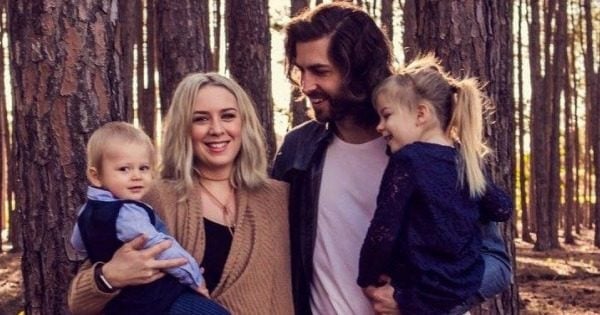 "I started my own business as a maintenance and design company which is doing well but I know that I am meant to be making prosthetic eyes and helping people with the talent I have," he said.
So far the dad has raised just over $4,000 towards his goal of $70,000, which would also allow him to afford the machines and materials needed to operate his business.
You can donate to on Dwayne's GoFundMe page here.