With AAP.
1. An Aussie dad who was caught on film attacking teen bully regrets his actions.
A 53-year-old Australian father who was caught on film choking his daughter's bully said while he thought "job done" in the immediate wake of the brawl, he admits he would no go to these "stupid" measures again to protect his daughter.
On March 3, Mark Bladen was filmed at a skate park in Brisbane assaulting a young boy he believed had been bullying his 14-year-old daughter.
Bladen told 60 Minutes he is a not a bully himself as his wife believes he 'did what any parent would do'.
"She was crying, she was upset. She said he was at the skate park, and I said 'that's it, I'm going to talk to him'. I walked with purpose, had an aggressive demeanour," Bladen said in the interview on Sunday night.
"I wanted to belittle him in front of his friends the same as he did [my daughter]."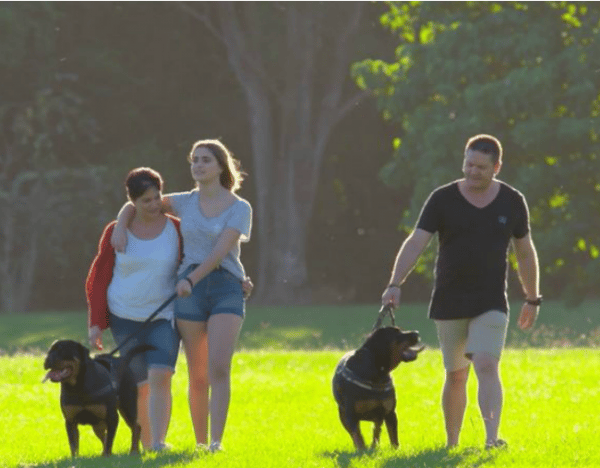 Bladen told the program he only ever had the intention of talking to the boy, however, as he was "very very close to leaving", the teen "smiled at him".
"I snapped, and the next thing I knew my hands were around his neck," he said.
When asked  what was going through his head immediately after the brawl, Bladen said "job done", adding while his daughter is no longer bullied, he regretted his actions and wouldn't do it again.
"If I could go back in time I wouldn't have been in that situation to start with. It was a stupid thing to do, stupid."
Bladen pleaded guilty to one count of assault occasioning bodily harm in a Brisbane court on March 20, and was ordered to pay a $1,000 fine and $500 in compensation.
No conviction was recorded.
2. Push for tighter laws punishing people for keeping dogs in locked cars.