A Queensland dad whose Facebook post campaigning for parking signs to feature fathers went viral has revealed he only meant the photo to be a 'light-hearted dig'.
Jamie Simpson posted an image to his Facebook page on Monday while shopping with his young daughter, asking his fellow dads to "band together".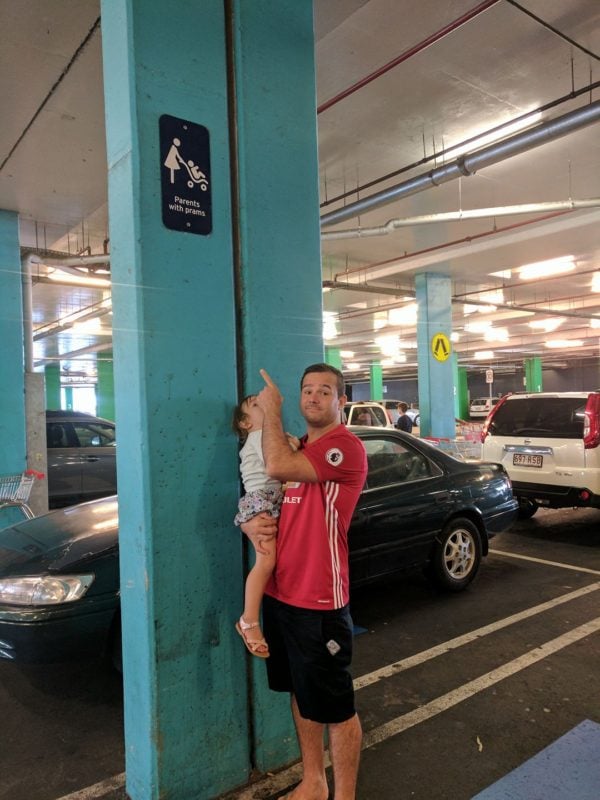 "Dad's of Australia let's band together to and get these signs changed! (sic)" he wrote, pointing to a parking sign that shows a woman pushing a pram.
"Men can shop with their children too !!! #menism.
"Share it around and show the dad's of this world some love (sic)!!"
His post has since been shared over 29,000 times, and has generated thousands of comments.
Mostly because... well, because surely this guy can't be serious?
Some were understandably upset by the post.
"This is just ridiculous...has the world gone mad?" ask one woman.
"Get over it, when you start pushing them out - you can get a sign too!" wrote another.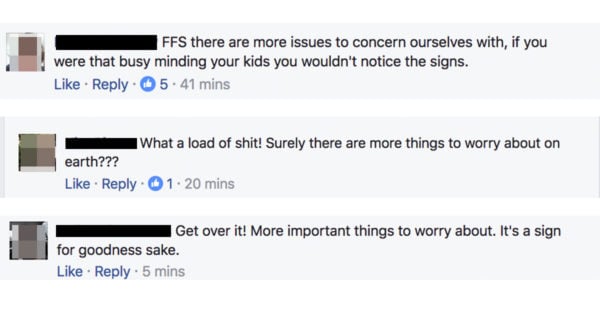 Others were a little more sympathetic to the fact that Jamie's post was meant to be satirical.
"Do you people not realise that this is satire?" one person wrote, while another added, "someone has too much free time on their hands."
Jamie confirmed to Mamamia his post was never meant to be taken seriously.
"This all started out as a light hearted dig at what's going on in Melbourne at the moment with the traffic signals," he said.
But Jamie said his post has resonated with dads in a way he never expected.
"What has happened since, though, has highlighted an area where some men feel as though being a parent in a public place can become a little unfair," he said.
Contrary to his viral post, Jamie said he has no intention to actually campaign to change the signs.
"For me, though, I do not want to see these signs changed," he said.
LISTEN to the latest episode of Mamamia's parenting podcast, This Glorious Mess: