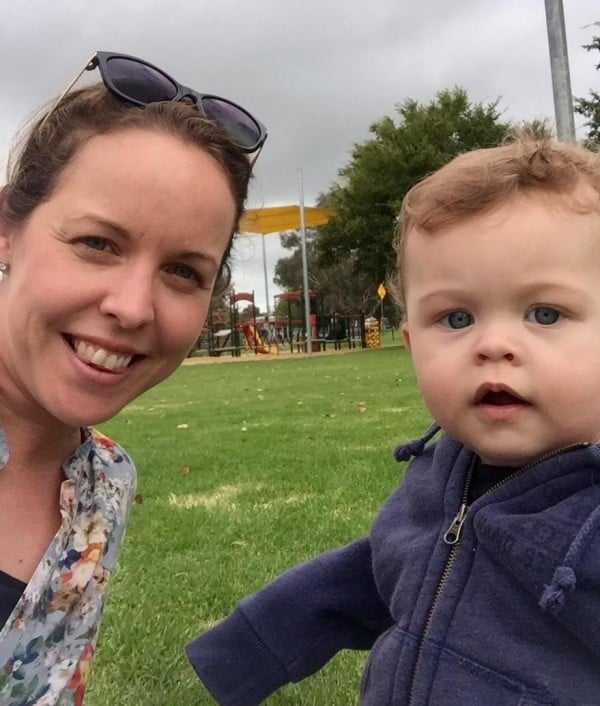 Connor Barrett is nine-months old. A gorgeous little boy with soft, brown curls and a cherubic face. Yet inside his tiny body a devilish disease is taking hold, a disease that means he only has a 50 per cent chance of reaching his 30th birthday. The disease is Cystic Fibrosis.
"One day I will have to tell him about his shortened life expectancy, that his hair will never turn grey nor his skin wrinkle," his mother, Taryn, told Mamamia. "He will most likely have to retire just as his career takes off to focus on his health, and he may not be able to have children."
But arguably more difficult than that heartbreaking conversation, will be the one in which Taryn must tell him that he had a chance for a better outcome. A chance the government took away.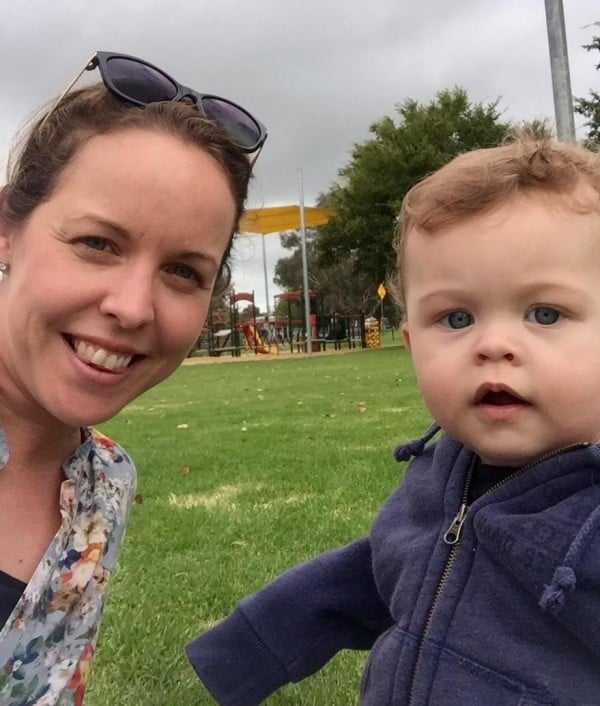 Taryn and Connor Barrett. Image: supplied
As a young sufferer of Cystic Fibrosis, Connor stood to benefit from a revolutionary new trial drug that has been changing the lives of those with this cruel illness.
That drug is called Orkambi, and last week the federal government decided not to approve it for inclusion on the Pharmaceutical Benefits Scheme. For families like the Barretts, that would mean an impossible financial burden of $5000 per week, or roughly $260,000 every year.
For Taryn, and countless other parents around Australia, the decision represents diminished hope.
"I don't know how I could look into his beautiful blue eyes and explain that the Federal Government has put a price cap on his life," said Taryn.
According to CEO of Cystic Fibrosis NSW, Michele Adair, it's the most common of the rare genetic diseases. "Three thousand people nationally suffer with Cystic Fibrosis," she told Mamamia. "In Australia one person is diagnosed with the condition every four days."
CF is a life-limiting, genetic disease that causes progressive damage to the lungs via the build-up of sticky mucus and chronic infection.