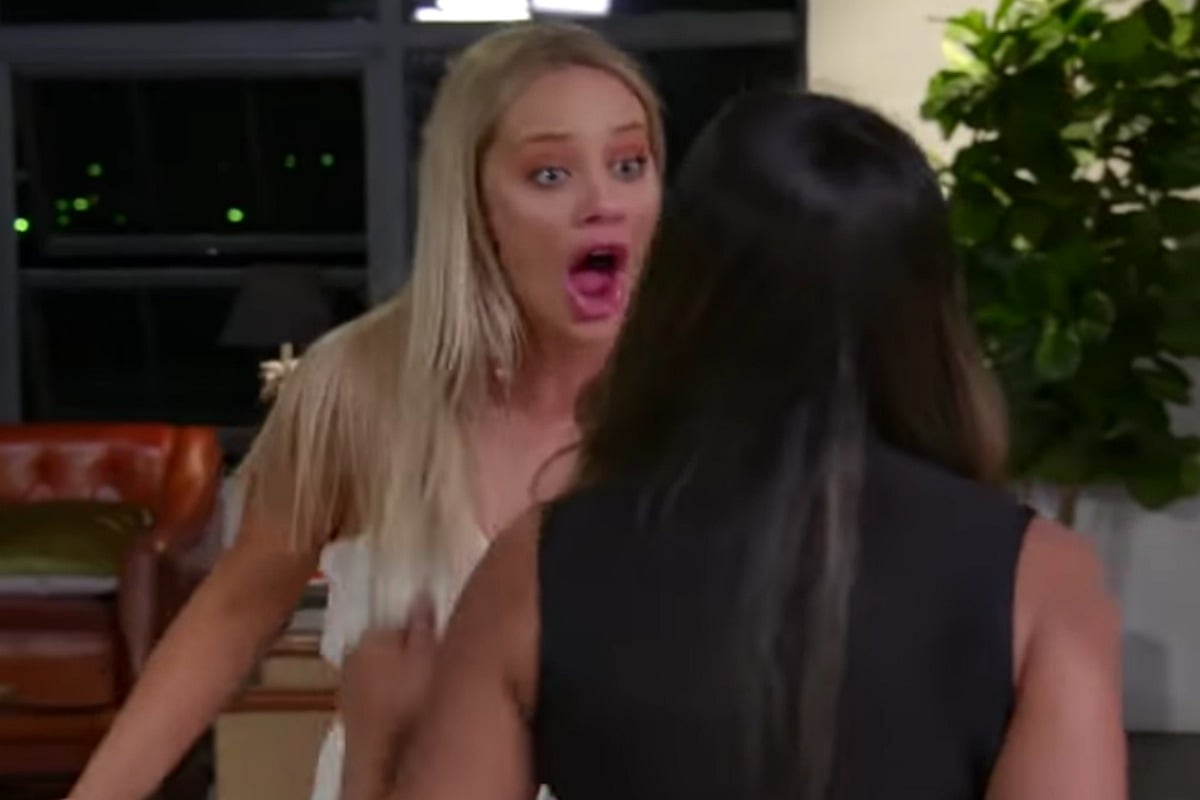 To catch up on all the Married at First Sight 2019 recaps and gossip, check out the Twins recaps, visit our MAFS hub page and join our 'Married at First Sight Lols' Facebook group. We've got you covered.
It happened.
Jessika and Cyrell finally had the ~fight~ we've all been waiting for, and it was everything we hoped for and more.
There was yelling.
There were flailing limbs.
… And there was some of the worst acting we've seen since Tommy Wiseau's The Room.
Look, if we were Channel 9 and had been gifted a MAFS contestant named Cyrell with a bit of a temper, of course we would take it as an opportunity to orchestrate a b*tch fight and pump our promos full of "Cyclone Cyrell" puns.
I mean… it'd be rude not to.
But we can't help but think they all needed a bit of extra time to rehearse.
Last night, Cyclone Cyrell is WREAKED HAVOC on Jess.
(No, seriously, we hear there's been a relief centre set up at MAFS HQ).
Watch: Things I Say When I Watch MAFS. 
And here's what we couldn't help but notice about the altercation:
1. Ning's line delivery. 
We have never seen someone deliver a line so unenthusiastically in our entire lives.