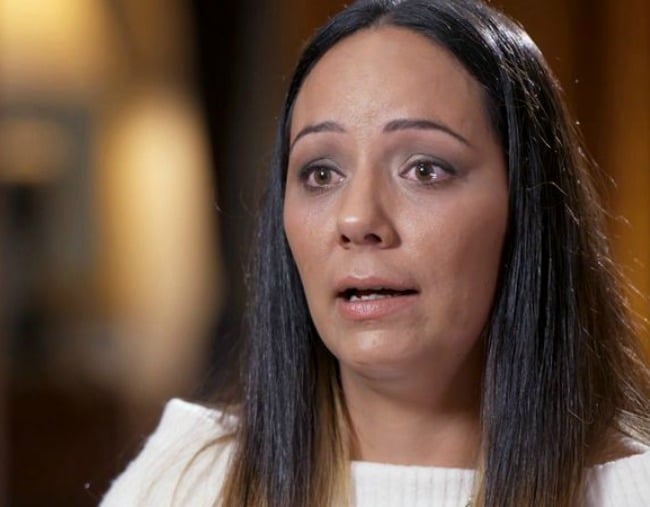 With AAP.
1. Tiahleigh Palmer's mum says she had immediate reservations when meeting the Thorburn family for the first time.
The mother of Tiahleigh Palmer says she had immediate reservations about the family who took in her daughter before her murder at the hands of foster father Rick Thorburn in October 2015.
In an interview with 60 Minutes, Cyndi Palmer said she was right away uncomfortable with the fact her young daughter would be living with two older teenage boys.
She told the program she did "did everything [she] could to try and get her back" after young Tiahleigh went into the care of Rick and Julene Thorburn in January 2015.
"She didn't want to be left alone with [Rick]," Ms Palmer told Tara Brown.
"And she started misbehaving, she was running away, she didn't want a bar of Rick.
"And it wasn't just that, it was the inappropriate clothes that she all of a sudden started wearing. Dresses that had padded bras in them, he'd taken her to get her eyebrows waxed."
She added on her first meeting with the Thorburn family, Rick claimed he had been in a gang "running guns and prostitutes".
"Whether it was true or not, it was inappropriate," she said.
Cyndi Palmer added she does not regret her decision to go to the department to help with her children, though she acknowledges she does feel guilty because she "was meant to be a mother".
"I was suffering through a very severe domestic violence situation.
"I actually went to the department for help because I realised that one day I was just going to die, and they were going to be left there, by themselves.
"I still firmly believe that the day I went to the department asking for help, I made the right decision.
"It's not what I wanted and it wasn't the outcome any of us wanted, but at the end of the day I thought it was the safer option."
On Friday, three years after Tiahleigh was killed, Rick Thorburn pleaded guilty to her murder and was sentenced to life in jail.
2. Barnaby Joyce and Vikki Campion score $150,000 tell-all interview with Seven.