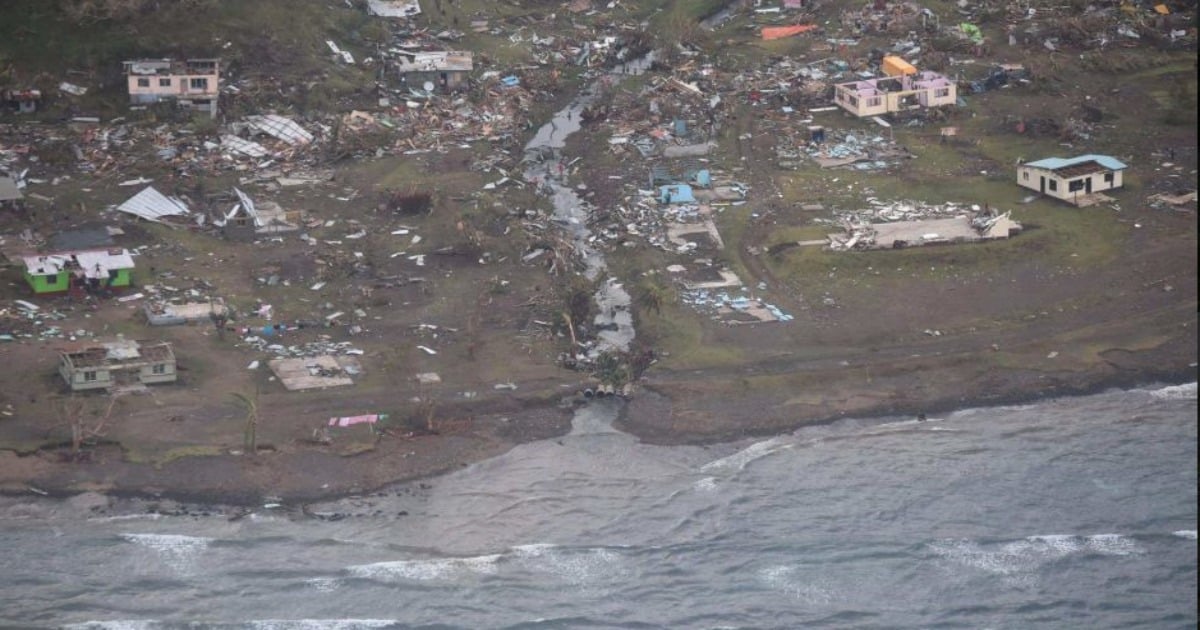 At least six people are dead and thousands left homeless as the strongest storm in the Southern Hemisphere since record-keeping began swept across Fiji leaving many people without power, fresh water or communications.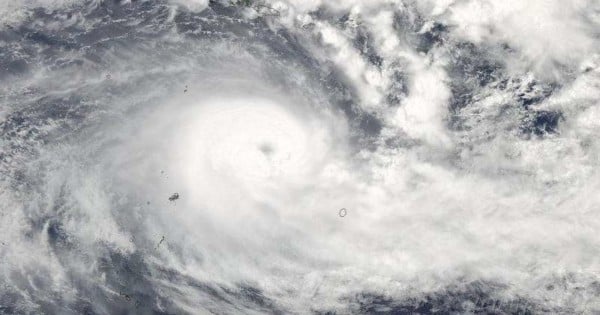 Winds from Cyclone Winston reached 285 kilometres per hour ripping roofs off houses, uprooting trees and leaving villages decimated after it made landfall at 6.30pm on Saturday evening. The capital Suva was spared the full force of the storm's winds when the cyclone changed direction at the last minute.
In a televised address to the nation Sunday, Prime Minister Voreqe Bainimarama said many people had been left without power, fresh water or communications.
"The damage has been widespread, homes have been destroyed, many low-lying areas have flooded, and many people have been left stunned and confused about what to do," he said.
He said that the police and military had been brought in to help with rescue operations and the general cleanup, and that government agencies were working overtime to clear roads and restore power.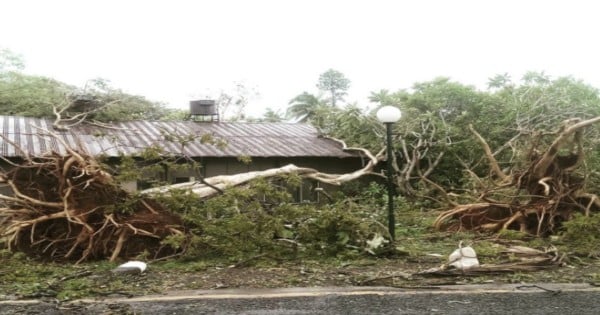 "This is a time of sorrow, but it will also be a time of action," Bainimarama said. "We will stand united in the face of this disaster."
Officials were trying to establish communications and road access to the hardest-hit areas, and said they would not know the full extent of the damage and injuries until then.
George Dregaso of Fiji's National Disaster Management Office said that two people on Ovalau Island died when the house they were sheltering in collapsed on them, and that another man was killed on Koro Island, although it wasn't clear how.
Flights in and out of Fiji were halted during the cyclone but Virgin Australia, Fiji Airways and Air New Zealand announced it will resume flights in and out of Nadi today while Jetstar have cancelled their scheduled flights.
Tourism Minister Faiyaz Siddiq Koya said that all tourists in Fiji were safe and that there was no significant damage to the majority of hotels on the main island.
About 1300 Australians were registered with DFAT as being in Fiji but Foreign Minister Julie Bishop said that figure was likely to be far higher, given up to 350,000 visit Fiji every year. Australians caught up in the cyclone took to social media to show the destruction.    
Ms Bishop said the Government had offered Australia's support to Fiji.
"I have been in touch with my counterpart [in Fiji] and I have offered Australia's support and we have in place pre-position supplies in Suva that are available," Ms Bishop told the ABC.
"I have also offered the ADF to send a P-3 Orion so we can carry out aerial surveillance, particularly in the outer-lying islands and do a needs assessment."
UNICEF Pacific aid worker Alice Clements said they were especially worried about people on the outer islands. "We've seen photos of houses that have been completely flattened – there is literally nothing standing.
'These are people who were incredibly vulnerable to start with and now they've had potentially everything taken away from them" she told APP.