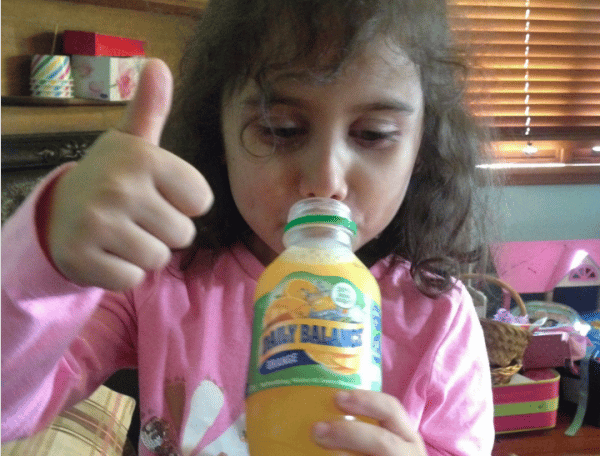 It was shortly after a few days of heavy sugar intake (due to Halloween and the school Fun Fair) that I announced to the children my plan to cut their sugar intake for a week.
Philip, 11, said, "Mum, what the hell" (and spent the next 15 minutes in his room for using the word "hell" which I have specifically asked him to stop doing), Caterina, six, hit her head with the palm of her hand and said, "Oh man" and Giovanni, seven said, "Wait, what?"
I'll admit it. I didn't think for one second that this was going to be easy.
Thankfully, I've become pretty good at staying a few steps ahead of my savvy children without them noticing I've been phasing out sugary foods from our home. It has been timed to coincide with the end of the Halloween and the Fun Fair loot.
The night before I announced we'd be limiting our sugar intake, I stocked up on healthier snacks like popcorn, tuna, cheese sticks, pretzels, fruit, vegetables sticks, as well as some of the new Daily Balance containing 50% less sugar than regular Daily Juice Orange.