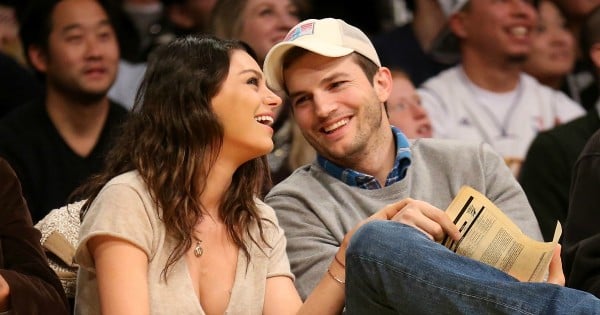 All babies are cute, or so you've been led to believe. They are not. Some babies just look weird and a bit squishy.
Then there are those who look cute most of the time but thanks to the so-called "startle reflex" can end up looking like this when you sneeze, or cough, or slam a door.
Ah-choo!
Okay, still a bit cute.
And by choosing an incredibly cute name, you can repair some of the damage nature has done and transform your little oddball into something sort of adorable. That's how powerful the right baby name can be. That's why you should put as many hours, days, weeks, months and even years into thinking of the perfect name.
In fact, if you are pregnant already, you've probably left it much too late. We'll do what we can to help you but, gee, there's only so much we can do.
Zoe Foster Blake talks about taking selfies with adorable son Sonny with an even cuter name. Article continues after this video.
Here are 23 of the cutest baby names we could find for boys and girls so you can come up with the perfect name for your little bundle of gorgeousness, even if they have a face that only a mother can love.
1. Lily
Flower names are so cute, especially for girls. Lily is one that is incredibly popular these days, just as cute with one "l" or two. Lily is thought to mean a symbol of purity, innocence and beauty. Lily can be a stand-alone name or short for Lillian. Originally English, Lily is now used all over the world.
2. Sonny
Sonny Foster Blake, need we say more? Zoe Foster and Hamish Blake were so happy with their choice of baby name for their first child Sonny, now two-and-a-half, they proudly announced it on Instagram and had it printed all over his things.
It's thought the name Sonny evolved from the word "son".
3. Mickey
Oh Mickey what a pity you don't understand...