A woman named Alisan Porter performed a stunning rendition of Linda Ronstadt's Blue Bayou on The Voice in America. It was so astonishing she had two judges prostrating themselves at her feet.
Christina Aguilera was left delicately wiping away tears from her eyes after she discovered that she and Porter had something in common.
Like Aguilera, 35, Porter, now 34, was a child star.
Porter's best-known role was as the title character in the Jim Belushi family comedy Curly Sue, in which she played Belushi's adorable streetwise sidekick in crime.
"Shut up!" said Pharrell upon discovering this information.
"No way!" said Levine.
Watch Porter's incredible audition… Post continues after video.
All four judges turned around early in the performance. Adam Levine tried to charm her by kissing her hand and gazing deeply into her eyes, and Aguilera sat kneeling at her feet.
This was all before she discovered that like Aguilera, Porter was on Star Search — and that she played Curly Sue.
After the last impressive note, Aguilera asked Porter about her background.
Look how adorable Curly Sue is… Post continues after video.
" target="_blank" rel="noreferrer">https://youtu.be/x5XjwDEz5Cc"]
Porter then told the all too typical tale of a child star's descent into alcoholism. Fortunately for Porter, there followed sobriety (everyone applauded because Oprah taught them that), love, and children.
She decided to return to the spotlight because her gut told her to.
"After I had my kids, I thought, you know, it's kind of over for me," she told ET. "Why do you think that when you become a parent, you can be a really incredible parent and still work really hard and follow your dreams."
All the judges then began their pitches, which included Levine saying her singing was "the most beautiful, flawless, passionate, pitch-perfect thing I've ever heard in my whole life".
This particular child of the '80s and '90s was a massive fan of Curly Sue — probably Levine and Aguilera were too. I distinctly remember her grubby white singlet and brown curls. And while it was dubbed "gruesomely sentimental" by one big meanie reviewer, kids loved it.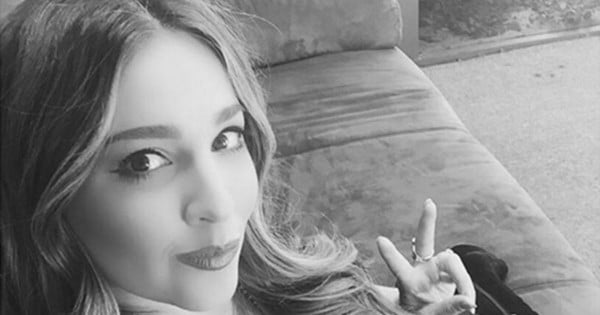 Trivia: Steve Carrell made his film debut in that film as Tesio.
I digress.
Porter ended up hitching her wagon to Aguilera. Good luck Porter! You'll always be little Curly Sue to me.