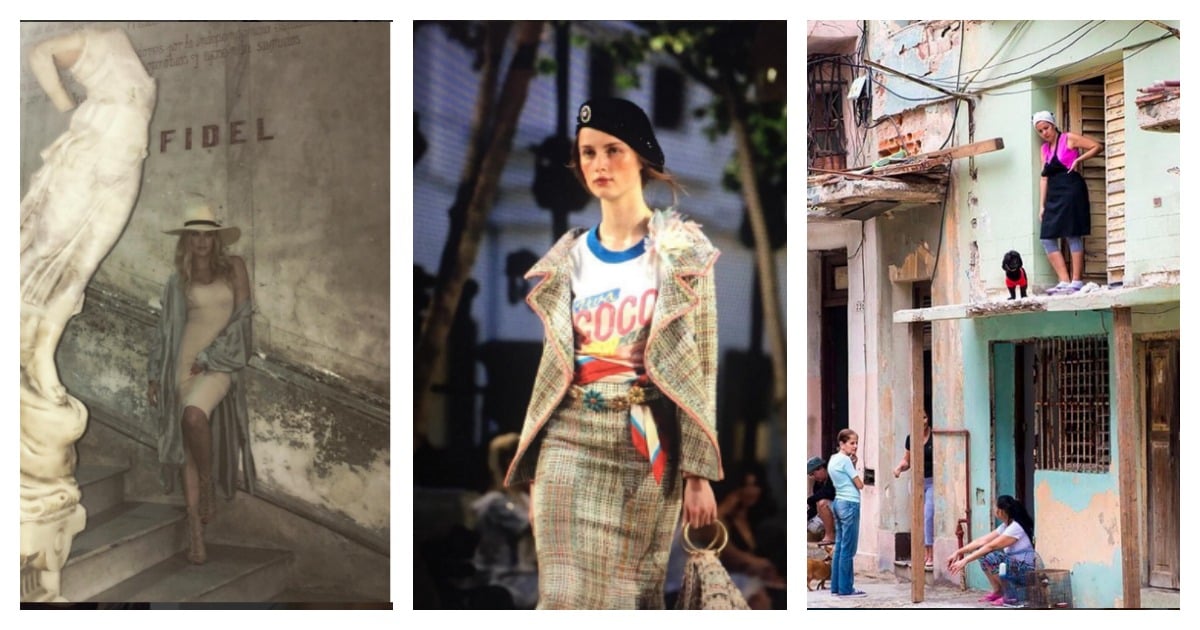 What do you think of when someone says, 'Cuba'?
Cigars, vintage cars? Smoky bars and Havana jazz? Gloria Estafan? T-shirts printed with the face of Che Guevara?
Perhaps, in light of recent events, Chanel? Or Khloe Kardashian?
It is fascinating to consider how, over the course of the last four decades, Cuban culture has been appropriated to American pop culture. All whilst its citizens remained in isolation under one of the most oppressive regimes the modern world has seen.
 Off the back of this week's Chanel 2017 Cruise Collection show in Havana, social media has been overrun with snaps from celebrities and the fashion elite reveling in the novelty of, well, being in Cuba.
But perhaps it was Khloe Kardashian's poor show on Instagram yesterday that really raised eyebrows: posing seductively underneath a Fidel Castro monument in Havana. As in, Fidel Castro, dictator.
South Florida Representative Ileana Ros-Lehtinen said to People Magazine, "Another day in Cuba seems to bring another selfie in Havana for the Kardashians. While Khloe is taking photos with a sign that says Fidel, she should have at least some awareness that Fidel would have prohibited a Kardashians-style show."
Hammer, meet nail. Nail, meet head.
"More than anything it's disappointing that someone who exercises her free speech right in the U.S. is blind to the lack free speech when she takes a selfie glorifying a serial repressor."  
Havana ???????? A photo posted by Khloé (@khloekardashian) on May 4, 2016 at 7:26pm PDT