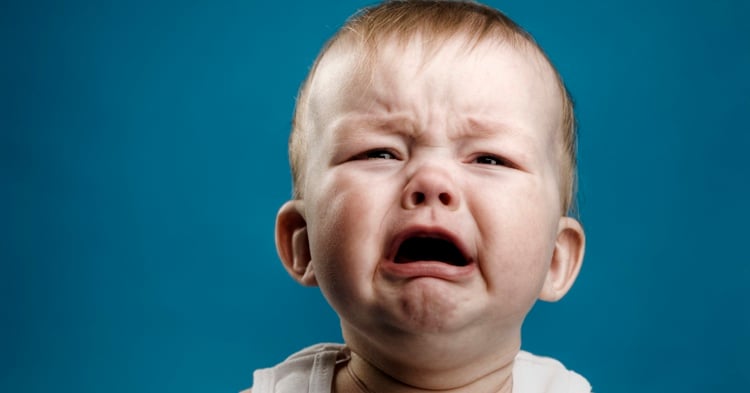 Loud, crying babies are one of the last people anyone wants to sit near on a flight, but for one Redditor, sitting near a baby turned out to be one of the most pleasant surprises of his trip thanks to the little one's parents' thoughtful care package.
Danaus Chang said he was heading to Miami, Florida on a business trip, sleep-deprived and grumpy, not looking forward to the flight. And he said his mood wasn't improved by the thought of sitting near a baby. "I was definitely not looking forward to be sitting near a crying baby of generally loud passengers," he wrote in an email to TODAY.com. "I felt like the stereotypical unloving businessman."
But Chang's mood was lifted when the baby's parents began passing out care packages for those sitting around them.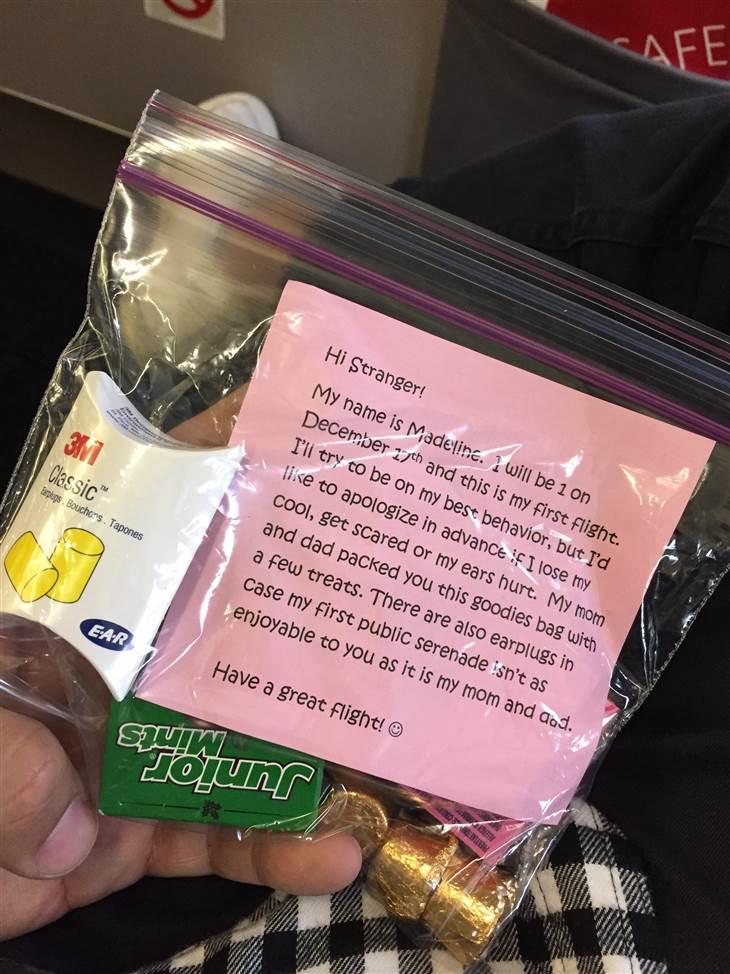 The note and care package, posted on Reddit.
The note included in the package started: "Hi Stranger! My name is Madeline. I will be 1 on December 17th and this is my first flight. I'll try to be on my best behaviour, but I'd like to apologize in advance if I lose my cool, get scared or my ears hurt."
With mints, chocolates, ear plugs and the sweet note "from" Madeline, Chang said, the atmosphere changed.