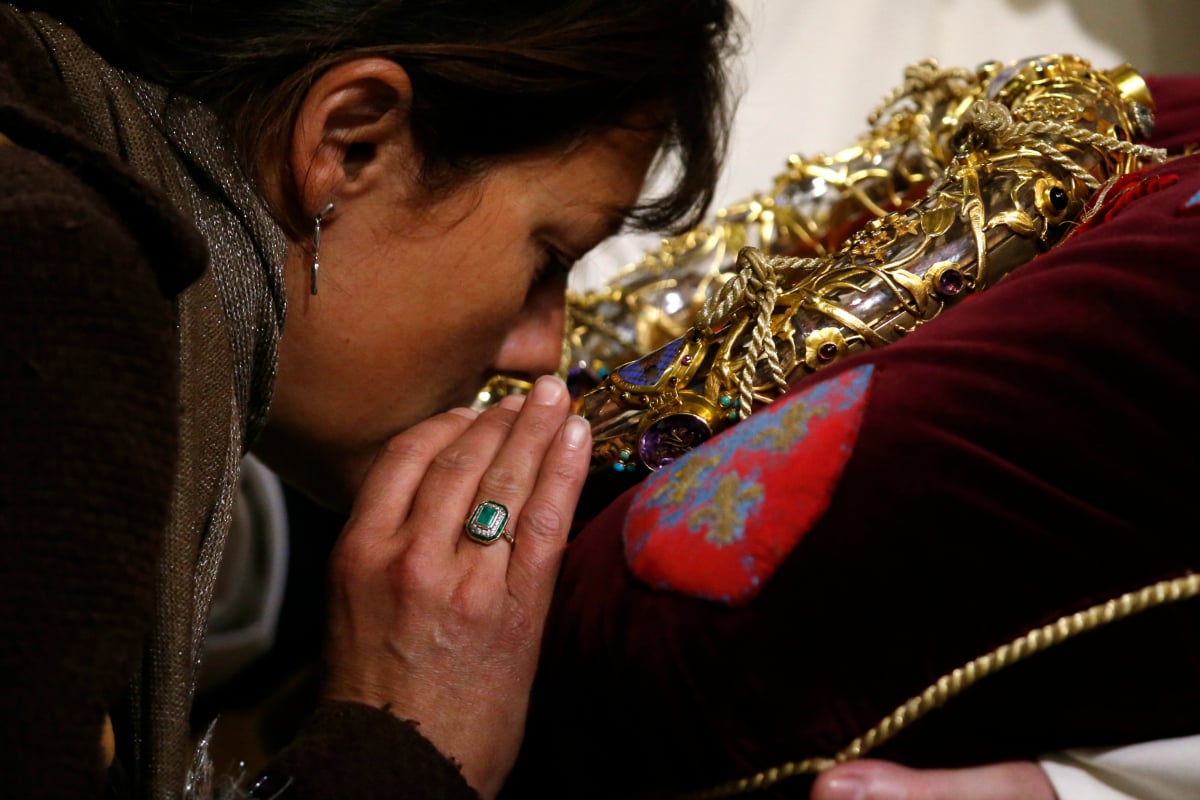 Notre Dame has been engulfed in flames.
Distraught Parisians and stunned tourists gazed in disbelief as a monstrous inferno tore through Notre Dame Cathedral, one of the world's best-loved monuments, earlier today.
Thousands of onlookers lined bridges over the Seine and along the river's embankments, held at a distance by a police cordon as the blaze engulfed the cathedral's roof.
There were tears, prayers, and hymns sung in commemoration of the "our Lady of Paris".
And while the people of Paris gathered to mourn the building, firefighters wove together a plan to retrieve one of the most priceless relics inside: Jesus Christ's Crown of Thorns.
According to a translated tweet from the Mayor of Paris, Anne Hidalgo, firefighters formed a human chain to save the works of Notre Dame, including the Crown of Thorns, the Tunic of Saint Louis, and several other precious relics.
Merci aux @PompiersParis, aux policiers et aux agents municipaux qui ont réalisé ce soir une formidable chaîne humaine pour sauver les œuvres de #NotreDame. La couronne d'épines, la tunique de Saint Louis et plusieurs autres œuvres majeures sont à présent en lieu sûr. pic.twitter.com/cbrGWCbL2N

— Anne Hidalgo (@Anne_Hidalgo) April 15, 2019