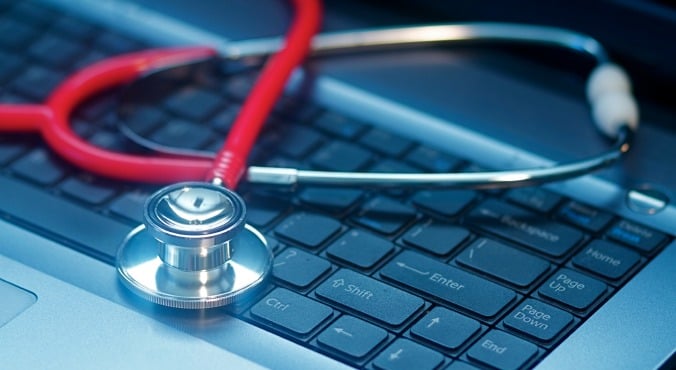 Image: Would you trust a stranger to diagnose you? (iStock).
Online health information is often wildly inaccurate and not corroborated by science, and so we're constantly urged to take medical questions to experts who are actually trained in the field rather than relying on the internet.
However, it seems those two worlds are now colliding: there's a website is claiming to have helped hundreds of sick men and women solve medical mysteries that have left 'real world' health professionals stumped.
It's called CrowdMed, and it allows patients to crowdsource diagnoses and possible treatments from a community of 'medical detectives' that includes health experts, academics, and even fellow patients. And, according to the website, more than half of these patients have reported positive results.
A 31-year-old wedding photographer named Hope decided to submit her case to CrowdMed after suffering from strange, debilitating symptoms that doctors continually dismissed as anxiety or migraines.
In a fascinating episode of the Reply All podcast, Hope recalled it all began when she experienced a pressure in her right eye that almost felt like it was bulging out of her face. A doctor told her everything was perfectly normal, and the sensation disappeared after a month.
Ordinarily this was the kind of occurrence she'd consider a passing oddity, yet more symptoms popped up. One day, Hope was convinced she'd had a stroke because she noticed a "weird zigzag" in the vision of her right eye. Soon she was getting constant, increasingly painful headaches— "I actually believe that the pain was giving me panic attacks", she recalls — along with dizzy spells, extreme fatigue, facial numbness, and a 'fluttering' in her ears that she likened to a butterfly flapping its wings.
Several times, doctors sent Hope home with migraine medication, and subsequent appointments with neurologists and headache specialists produced no concrete answers.