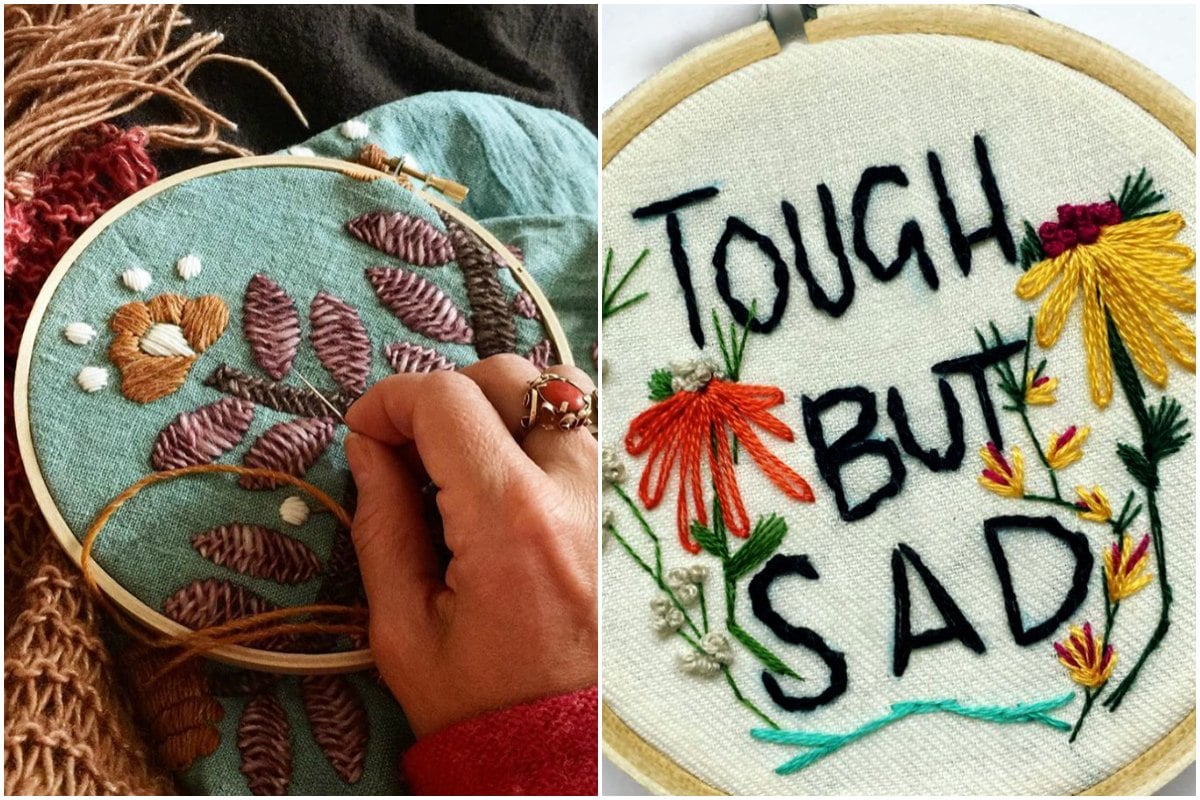 On Sunday morning I found myself doing a very peak millennial thing.
Standing in the aisles of Lincraft, I contemplated yarn width, hoop circumference and needle eye gauge. After a good half hour of browsing, I left with a beginner's cross stitching kit, an embroidery hoop and the pipe dream that one day I would be able to stitch into fruition something like this:
 

View this post on Instagram

 
A brief scroll on your Instagram timelines will tell you that embroidery, cross stitching and the humble, Little Women-esque past time of needlepoint is having a moment.
It joins other millennial trends like pottery, plant parenthood, adult colouring books, painting and pickling, all of which have enjoyed a revival of late. Yes, these activities hold a particular hipster, Instagram-able charm, but it's the repetitive, tactile action involved in doing these hobbies, which soothes the anxious, hyper-stimulated mind.
Poking a needle in and out of taut canvas creates a therapeutic repetitiveness which calms in a very different way to endless scrolling on social media. It's the same with pottery. While the classes are expensive, and it's a lot harder than it looks – trust me – moulding the buttery, cool clay with your hands, as it spins around the wheel, gently forces you to concentrate and be mindful of the present task.