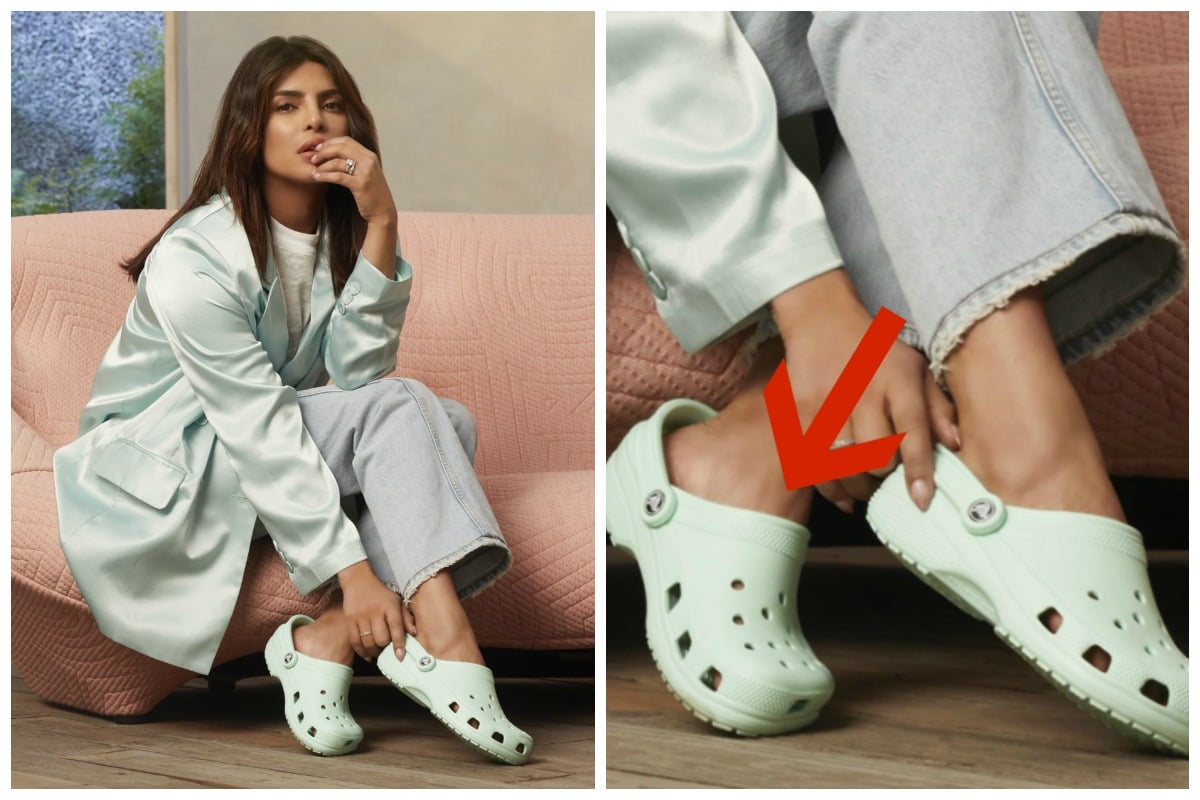 Trigger warning: Crocs.
There comes a time when we, as a human population, need to talk seriously about the fact that Crocs are a thing that exist and we're all just getting on with our lives as though that's not a problem.
And that time is immediately.
Speaking of fashion crimes… Post continues below.
You see, Crocs, a plastic clog that I personally refuse to refer to as a shoe, have made a "billion dollar comeback". They're on runways. They're on the pages of Vogue. They're back in stores. Justin Bieber is wearing them. Ruby Rose is wearing them. Priyanka Chopra is wearing them and CAN'T ANYBODY SEE THAT THEY LOOK LIKE THEY SMELL BAD? ANYONE?