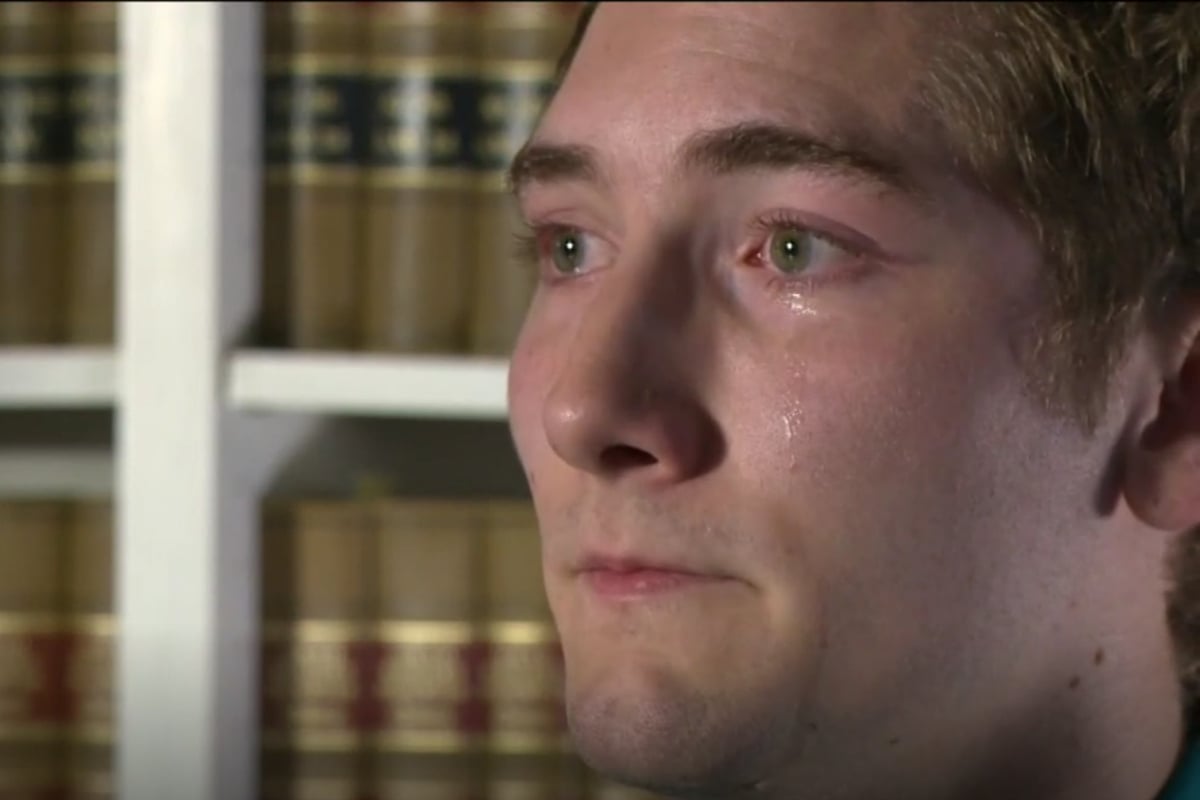 A Texas man facing 99 years in prison has a selfie to thank for his freedom.
September 22, 2017 started just as any other day for 21-year-old Cristopher Precopia: He woke up and went to work at a lumber yard as usual, but as time went on his day started to spiral.
During the day, police turned up and arrested him, but he wasn't sure why.
Following the arrest, he discovered he was facing a felony charge of burglary of a habitation with the intent to commit other crimes, with a maximum sentence of 99 years.
Cristopher's high school ex-girlfriend had accused him of breaking into his ex-girlfriend's home, attacking her and carving an 'X' into her chest with a box cutter.
The two dated for about six weeks while Cristopher was a 17-year-old high school senior and she was a 15-year-old sophomore, his mother Erin Precopia told ABC News.
According to his attorney, Cristopher had not had contact with his ex for more than two years.
She claimed the attack happened on September 20, two days before his arrest, but Cristopher knew he hadn't committed the crime. He couldn't have.
"I had no idea why everything was happening, and I was lost," he told Texas news station KVUE.
He was taken to Williamson County Jail, where his parents posted a $150,000 bond.
Then they began the fight to prove his innocence.
On the night of the alleged attack, Cristopher was out of town. He was with his mother Erin at a hotel about 105 kilometres from the accusers home.
Erin had posted a group selfie around the same time the alleged attack occurred – Cristopher can be seen smiling in the left corner.