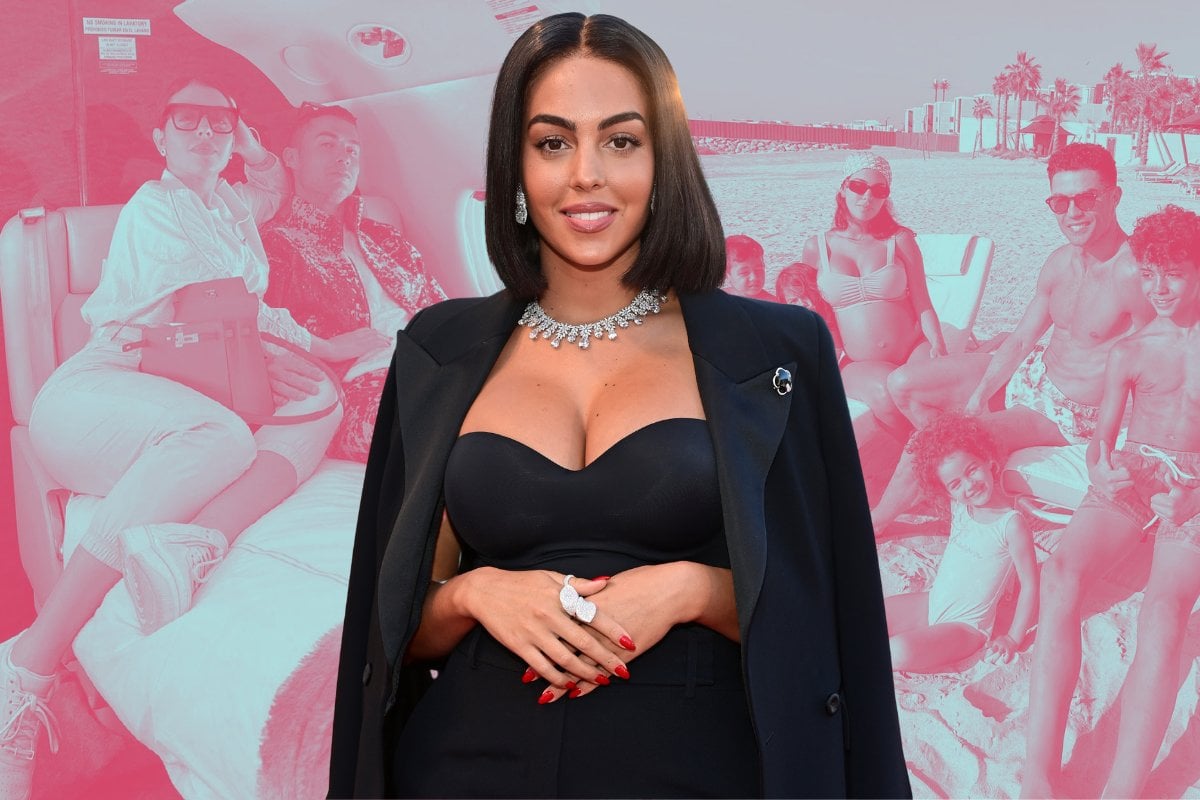 Georgina Rodríguez lives a life of luxury.
The girlfriend of Manchester United football star Cristiano Ronaldo has 34 million Instagram followers, regularly sharing photos on private jets and tropical holidays with her partner, stepchildren, and their daughter. 
Now appearing in her own Netflix series, I Am Georgina, the 28-year-old gives us an even closer look into the couple's lavish lifestyle. 
Watch the trailer for I Am Georgina here. Post continues below.
But before meeting the famed footballer, Rodríguez's life was as normal as it comes.
Georgina Rodríguez was born in Buenos Aires to a former footballer Argentine dad and Spanish mum. She grew up in the small northern Spanish city of Jaca, and as a child had dreams of becoming a ballet dancer. But because her parents couldn't afford it, she set her sights on fashion retail instead.
As soon as she was old enough, Rodríguez got her first job waitressing, before moving to the popular Spanish holiday destination, San Sebastian, where she started working as a retail assistant at the Spanish fashion label, Massimo Dutti. 
But Rodríguez wanted more: "I wanted to work in luxury and I understood that for that I had to speak English," she told XLSemanal in 2018.