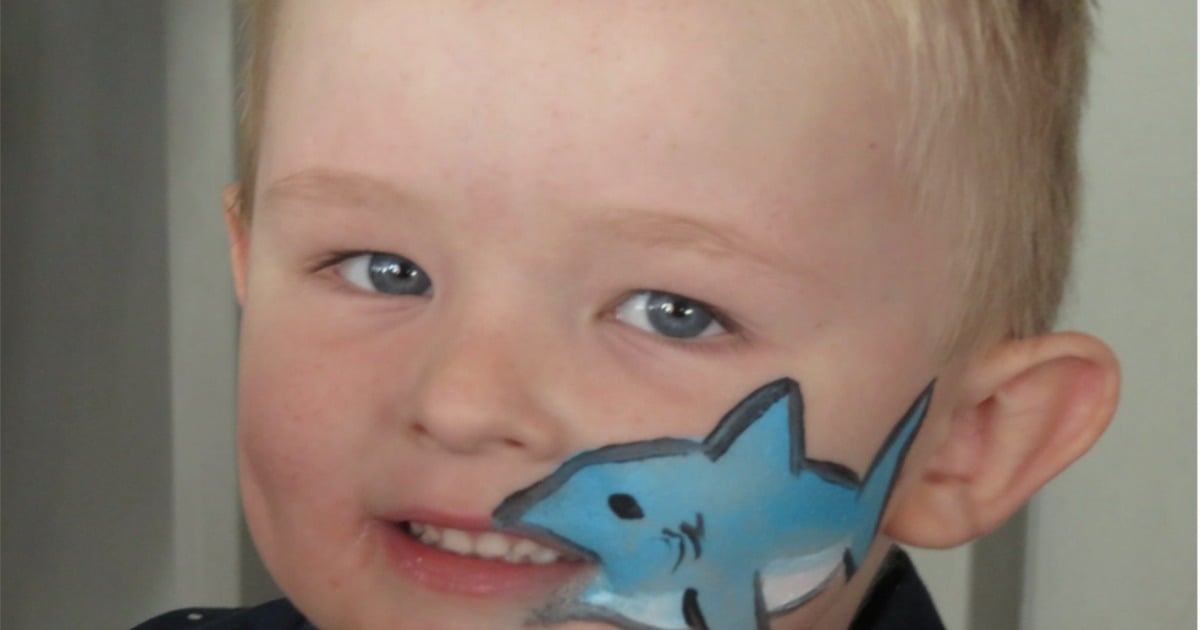 A four-year-old boy playing with his older brother and a group of other kids on a hot summers day drowned after he entered a pool via a gate propped open with a piece of wood.
His tragic death devastated his family and the local community, but it now may have far reaching consequences with the pool owners facing possible criminal charges after the coroner signaled he would refer the case to the state prosecutor.
In February last year on a blistering summers day William Corben, 4, was playing with his older brother, Tom and a group of other children outside their Pacific Pines home on the Gold Coast.  They'd been swimming in their own pool with their parents and had raced outside to play at a neighbour's house with their children and another child.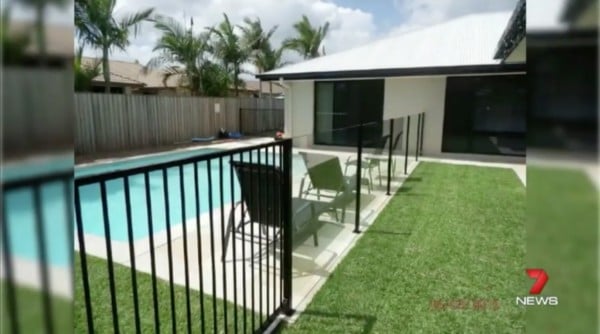 The group of five children, all under the age of 11, went into the pool owned by two of the kids, the children of Rodney and Lisa Stewart. Lisa Stewart, the mum of the two children, initially wasn't there, she'd gone for a walk while her husband, Rodney was  pottering in the garden watching the five kids play.
When she returned Rodney Stewart, anxious to finish his gardening, asked his wife, Lisa to watch the kids as they swam.
The children jumped in and out of the water playing hide-and-seek echoing the sounds and actions of countless children in countless pools around Australia.
After a "considerable period of time" Mrs Stewart asked the children to jump out, she had to start getting ready to head out and couldn't watch them anymore.
The children raced out of the pool off again, on the move, continuing their game of hide and seek.
Acting Deputy State Coroner John Lock said that it was during this time "whether she was taking a shower or simply changing and putting on make-up as she says, there was a gap in her supervision of the children,"
"She relied on young children to impart the information that William had gone home."
"She did not check this with the Corbens."
Mrs Stewart told a recent inquest into the drowning that she checked with the other children where William was and in being told he had gone home she went inside after hearing all the children leave the pool area.
"In my mind I was confident no children were left in the pool area,'' Mrs Stewart said.
Around 20 minutes later, Rodney Stewart discovered that William had not left their home.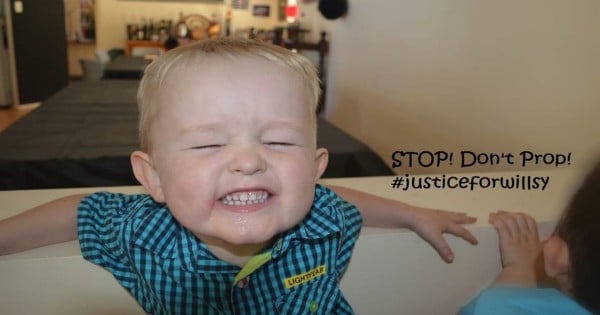 In the pool he saw the unthinkable, the four-year-old's lifeless body caught up with some pool toys, drowned unnoticed by those around him.
Mr Stewart told the inquest that he still doesn't know how the little boy came to remain in the pool area.
"I finished mowing and essentially turned off the mower," he said.
"I've seen all the pool toys – I went to that corner and that's where I saw William there.
"He was floating on the surface … amongst all that and I just pulled him out.
"I just yelled out to Lisa and she was in the bedroom near the door."
Mr Stewart said he used the timber to prop open the gates for 10 seconds to push the mower through.
"It was a bad habit – I know it was a bad habit," he said.
"I shouldn't of had those pieces of timber anywhere near the vicinity of that pool – I know that's bad.
"It's wrong, but on that particular day the gates were shut when I was supervising and I only opened them when I was pushing that mower through.
"I've questioned my wife on this so many times – what happened that afternoon?
"The only conclusion I can come to is that he actually did not leave the pool area – that he played hide and seek behind one of the palm trees or something."
But the Coroner found that William had re-enter the pool through the propped open gate, and has now recommended that the Stewarts face criminal charges over William's death.
Mr Lock said yesterday he is referring the case to the Director of Public Prosecutions for the possible offence of leaving a child under 12 unattended.
"In this case, submissions were made that there is sufficient information for me to refer the facts of this case to the [Director of Public Prosecutions] in relation to a possible offence…leaving a child under 12 unattended," Mr Lock said in his findings.
Mr Lock also said he was planning to ask a State Government committee to reconsider making it a criminal offence for intentionally breaching pool safety regulations where death or serious harm occurs reports The Courier Mail.
He said that William's tragic death was "preventable" and that the practice of propping open of pool gates was a "bad practice" that should be stopped.
William Corben's mother Hayley and husband Rob told the inquest that William had not been able to have swimming lessons due to allergies.
They previously called for adults who prevent pool gates from latching properly to face criminal charges, similar to those faced by parents whose children were killed in vehicles where they were not properly restrained.
"Our frustration as parents is that there are no consequences," Hayley Corben said at the inquest.
"It is exceptionally important that there is a deterrent factor in place for propping open pool gates and for not actively supervising children around water," she said.
"The council has so many rules and regulations you have to have your pool fence to a certain height, propping your pool fence and deliberately breaching that barrier absolutely defeats the purpose of all of that legislation. It's totally wasted.
"I just don't want other parents to have to go through this. We will spend the rest of our lives without our son because of other people failing to supervise him."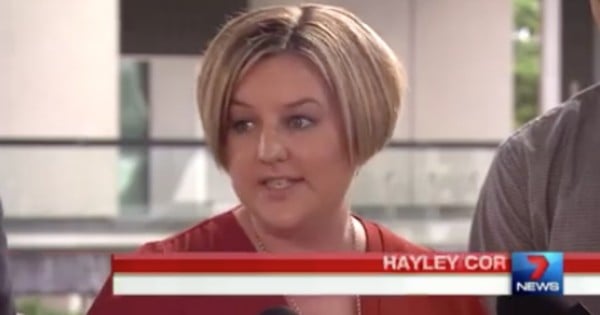 Since 2013 there have been 13 deaths in backyard pools "all related to some extent" to the propping open of gates.
Just a few weeks ago William would have turned five. His devastated parents wrote on Facebook
"The enormity of our loss continues to smack us in the face daily. All those opportunities for new memories and a long life were stolen from you, and us as a family. 
We will celebrate and honour you today despite the pain and the tears. Our love for you sweet boy will never fade. You are ours and we are yours…. always x"
The Stewarts await to see whether charges will be laid.