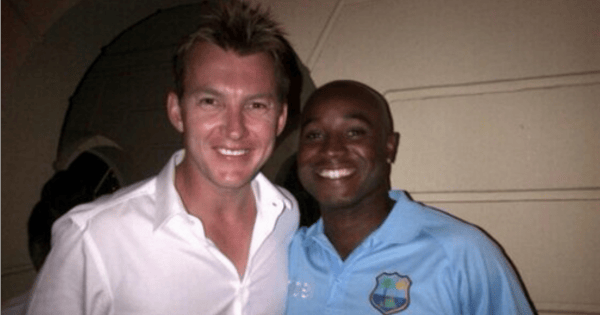 Former West Indies cricket star Tino Best has revealed he slept with over 500 women in a tell-all autobiography that delves into the sex lives of him and his teammates.
Best, who is considered one of the game's top players published an extract from the book, 'Mind The Windows: My Story' in MailOnline to offer audiences a teaser of what's to come.
There is no doubt the book is eye-opening but perhaps not in the way Best intends.
Written in first person, Best jokingly admits to calling himself the 'black Brad Pitt' as he details the nauseating extent of his playboy lifestyle.
"Sometimes I'd take back four girls on one night! If that happened, I'd have to call one of the other lads for back-up to help me out," Best said.
The shocking nature of how casually he speaks about women is then cemented when he discusses the number of those involved.
"Everywhere I went as a cricketer, I'd talk to girls, date girls and sleep with girls. I reckon I've slept with anywhere between 500 and 650 girls, all around the world," he said.
The autobiography may read as an extended version of a pub brag but it also reveals the shallow vulnerability of a man who used sexual exploits as a way to build respect.
"I was the new kid on the block and I felt like I'd get points from the boys when I pulled a girl. It was a way of getting more respect and showing I was the man," Best said.
Best also detailed the hardship he faced when the relationship with his child's mother broke down.
"I had a beautiful baby called Tamani with my first love Melissa but things went bad with us. The lads had told me that, once I took wickets for Barbados, she'd come running back for me. I had done just that but she hadn't," he said.
"When she called it a day, I became a bit of a playboy."