There are plenty of things to talk about when summer rolls around: the weather, the beach, the heat, ice cream, sweat.
But there's one topic of conversation some people dread when they catch up with friends and family: the cricket.
For me, it's a topic I welcome with open arms. Yes, let's talk about hat-tricks, pitch conditions, record-breaking centuries and baggy greens.
For others, the simple mention of the word 'cricket' in a conversation makes them break out in a cold sweat and when they're asked to share an opinion on The Gentleman's Game their only option is to reply with ¯\_(ツ)_/¯.
Fear not, my friends, for I've come up with some foolproof hacks to cheat your way through a chat about a game that is literally older – and greater – than sliced bread.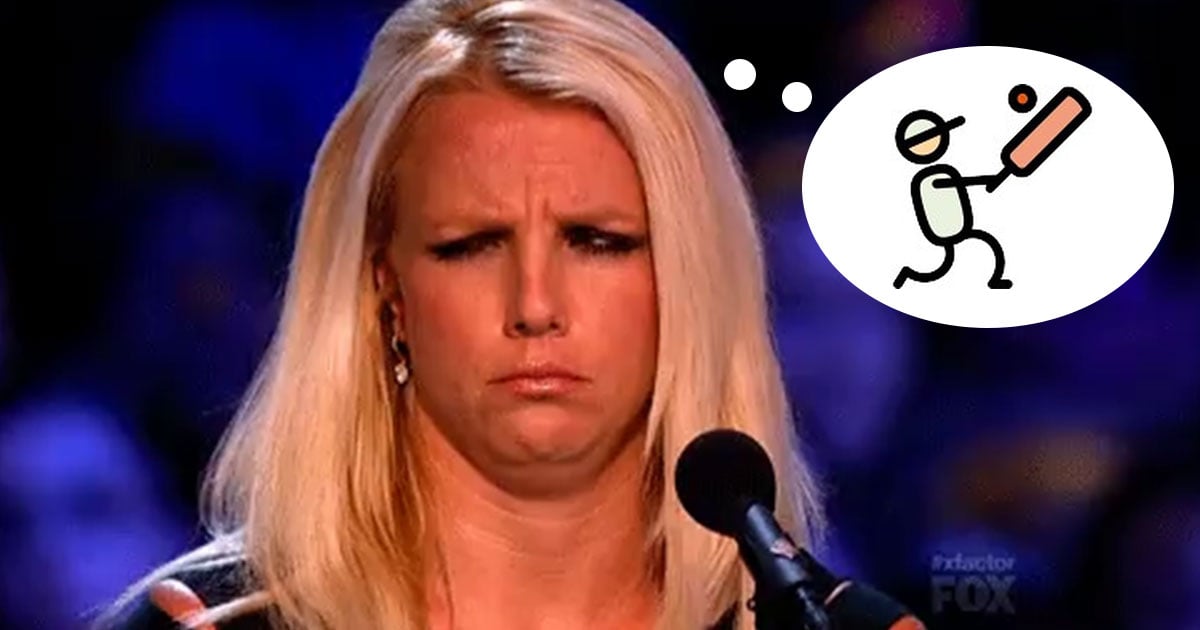 1. Make an observation about the wicket.
Also known as the pitch, it's that little strip of discoloured grass the bowlers bowl on and the batters run on.
Glorious #AUSvPAK pic.twitter.com/BGdNjblM82

— cricket.com.au (@CricketAus) January 4, 2017