We've all had creepy or unsettling experiences. Most of the time what seemed terrifying in that moment is later explained away logically.
And then sometimes, it isn't.
Redditor raethedroog6 wanted to uncover the "creepiest thing" fellow users had experienced, paranormal or otherwise.
From close calls with intruders to horrifying coincidences – these are the events that have stayed with redditors for years to come.
Listen: You know what else might creep you out? The Walking Dead. The Binge talks to its creator.

Rayraywilliamson described the coincidental dream they had the night before their mother died.
"One night, I dreamed my mother died. My brothers, my father, and I were lowering his casket into the ground and I felt incredible loss and pain," they said.
Rayraywilliamson decided to send their mother a text to tell her about the dream and also say "I love you".
"She responded saying how awful that was and that she loved me too and the she was 'very much alive'."

"At 2PM the same day I get a call from my dad. He had found my mom unresponsive on the kitchen floor and was following an ambulance to the hospital. My mother died that day."
The Reddit user said they were glad they had told their mum they loved her, thanks to the dream.
Badgerbrews shared a similar tale about waking up with a nightmare, later finding out it was the exact moment his cousin got into his car ahead of a crash that killed him.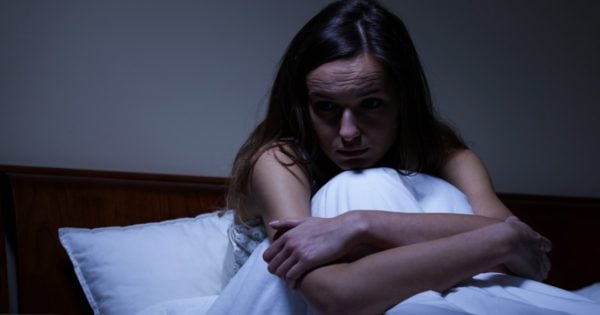 Sassymatty told of a family friend whose bond with her sister seemed to go beyond the grave.
"Friend of the family, her sister died in her sleep when she was 5 and friend was 13. They used to listen to Wham's "Wake Me Up Before You Go-Go" on repeat for hours, it was very much their song."

"After she died the friend went to go play the CD (or tape) when all of a sudden it start skipping/repeating the chorus "Wake Me Up" around 20 times. Friend has not been able to listen to that song since then."
Squatsandpancakes told of discovering a cabin in the woods that never really existed.
"I saw a cabin, run down, abandoned, on a trail I have now walked on hundreds of times. I've never seen it again. I have no idea what I saw or what I heard, but I saw a cabin and I heard someone chasing me."
However, not all the stories had supernatural themes, many were tales of close calls - proving that trusting your instincts might just save your life.
A woman travelling across her home country with her husband was saved from a possible attack late at night at a public toilet outside a small store thanks to her instincts.