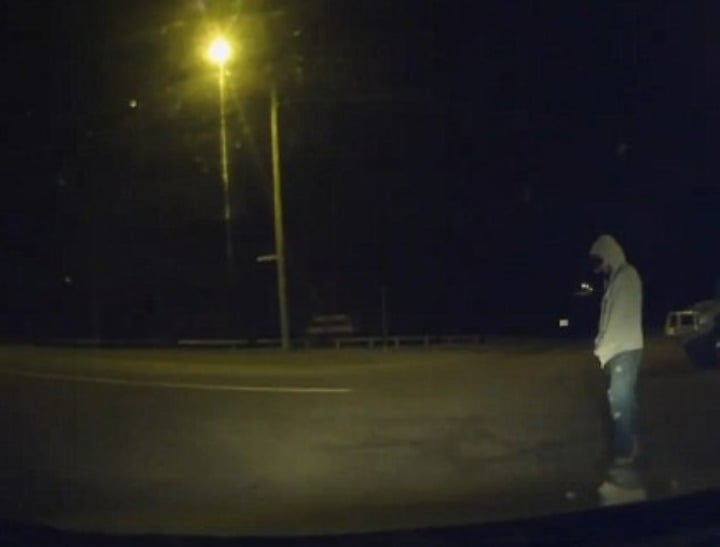 This footage of a creepy hooded man is ghost story-type stuff.
In the early hours of Sunday morning, a NSW man was driving home when a hooded figure stepped out onto the road.
The man stood stock-still with his head down and face hidden, positioned side-on to the car.
Then he snapped into action — lunging toward the car with what sounded like strangled roars.