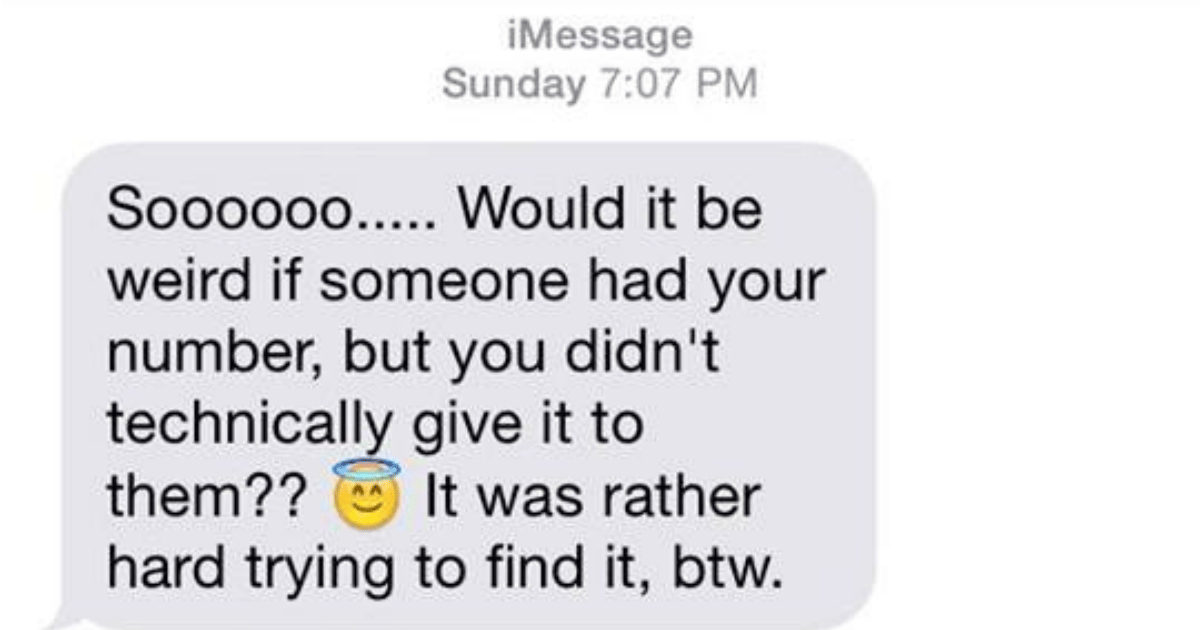 A teenage girl has fought back by sharing the text messages sent to her by the man who stole her number from the roster sheet pinned to a wall at her work.
In an exchange that is truly unsettling, he repeatedly messages the girl until she is forced to spell out her lack of interest.
The chilling text exchange was saved and uploaded to image-hosting website imgur.
They have also been captured below: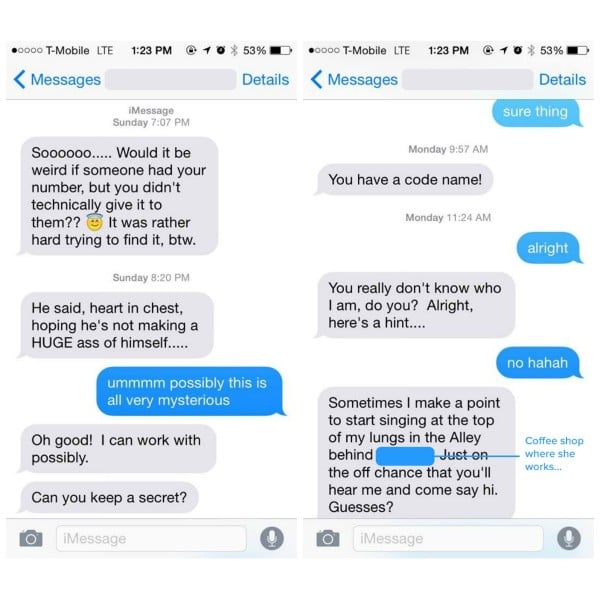 The messages begin when the unnamed man attempts to organise a date after revealing all the ways he has tried to previously win her affections.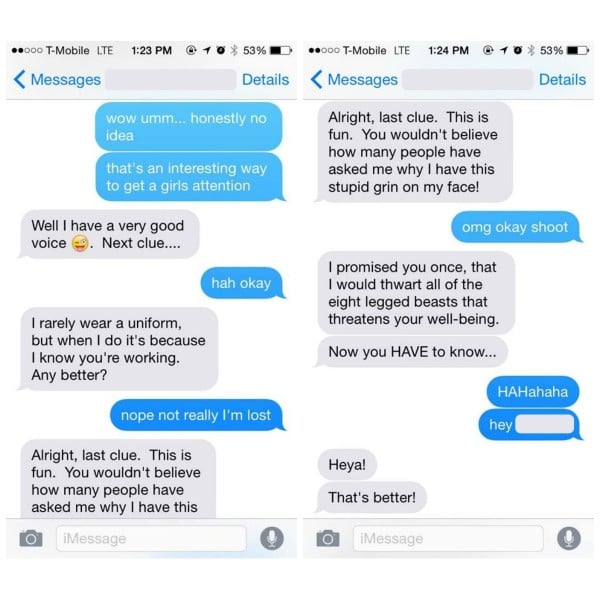 When his identity is revealed, he also reveals how he's been singing behind her work in order to draw her out.
He then tries to brag about his voice, his alleged 'uniform' job and his 'stupid grin'.
When the girl assumes the man took her number from a friend, he is quick to correct her.
"That was your first mistake! I got caught by [he co-worker] stealing it off the back wall [at her work]," he said.
Run, unknown teenage girl, run.
Even after the girl indicates she is home sick from school, the man continues to press on with his affections.
He even goes so far as to guilt the girl for her illness by saying he had cut his hair to impress her.
When the man is forced to confront the idea she is at school, he shrugs it off by saying although he thought she may have been in her late teens, he didn't think she still lived at home.
He then refers to her as 'kiddo' and 'young lady' in the kind of messages that would make any parent's stomach churn.
The interactions end when she tells him she is not interested for the second time.
Good riddance.
Watch as the team at Mamamia share the last (often creepy) texts they received from their exes.