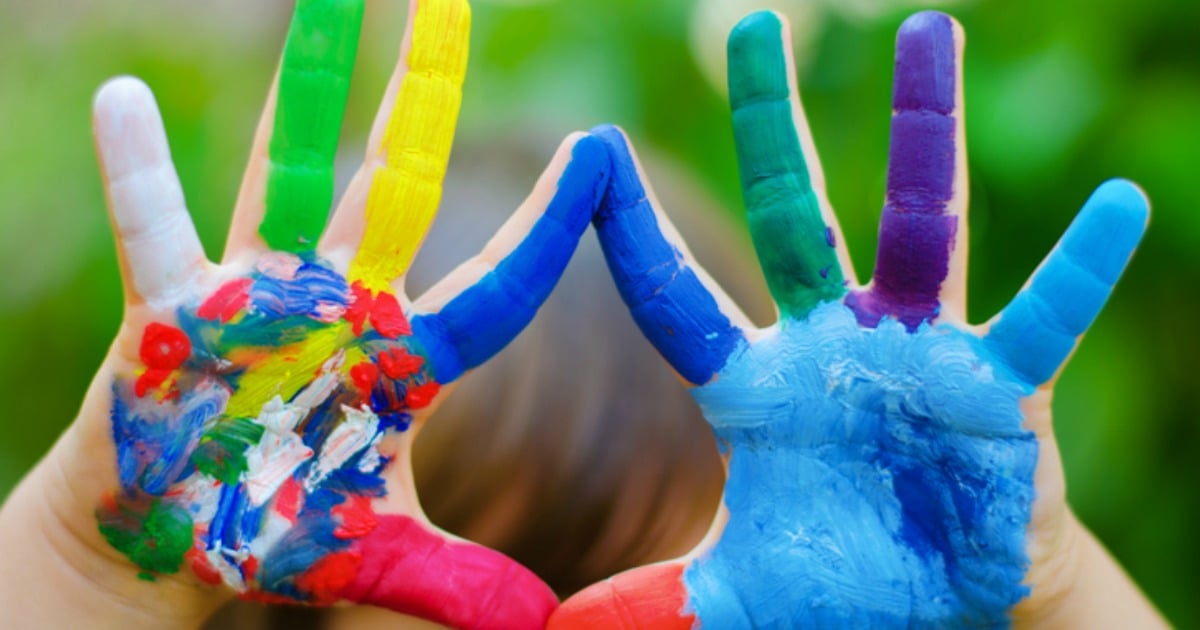 Sponsored by LEGO® DUPLO®.
I'm not one of those parents who remembers specific details of my children's milestones, but I specifically remember the day my toddler daughter put my brand new phone in a glass of water because I remember eventually thinking – after silently screaming inside my head – that it might be time to stock up on some new toys for her.
Obviously she'd outgrown the traditional baby toys (and was obviously done with my phone), so we headed to the local toy store and chose some toys she'd be happy to play with, that could teach her something but most importantly, that could foster her creativity.
Here are 9 ideas to encourage a bit of creative play:
A brilliant recipe to get fussy toddlers to eat their greens. Article continues…
1. Buy a toy phone.
Obviously step one for me was to buy her a toy phone, so that she didn't get her sticky little fingers on my replacement phone. I still can't quite believe she did that to my phone. She'd been walking around holding it and I think she was just finished playing with it. Putting it in the glass of water was just an interesting way for her to put it down! It's much better letting her play with a teeny-tiny toy phone, which we found in a LEGO DUPLO pizzeria set, than wreak havoc on mine.
2. Sensory toys.
You may not be familiar with the concept of sensory toys but they are basically any toy that is tactile that toddlers enjoy the feel of. Think of those story books about animals that have samples of how the different animal skin feels. Bricks are tactile because your toddler has to feel their way around them in order to learn how to make something from them.
3. Letting her make a mess.
This took some time for me to come around to but I realised the importance of letting my toddler make a bit of a mess, in certain areas of the house. When she's playing, it's OK to spread the DUPLO around the floor. And I don't mind her getting her hands dirty with washable substances such as non-toxic paint. Dirt and mud are also highlights, and once she played with a bag of flour which she carefully spread all over the kitchen…fun times.