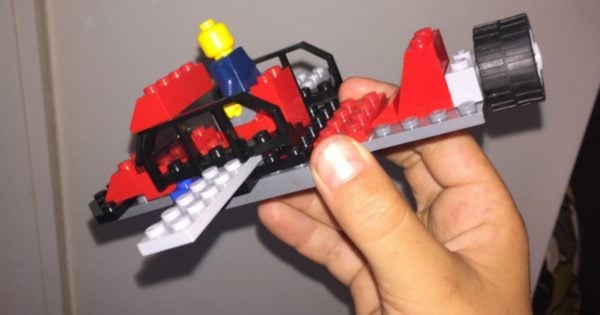 Christmas is a time for little imaginations to run wild.
It's a time to tell stories and believe in fantasies, and create magical worlds with your children. We bake, make, craft and build, filling our homes with delicacies and decorations that give this special time more meaning.
Whether it's a home-made Christmas star, a LEGO bauble for the tree or to decorate the table, the beauty of Christmas really is in the eye of the beholder.
You don't have to be one of those crafty types or a master chef to be able to make Christmas special there are some easy things for those of us lacking in that department to get involved in – things that will have just as much meaning for your kids because you did it together.
1. Make your own Chrissy cards.
Why not make a pile of Christmas cards for family and friends and blow their minds with the home-made touch from your kids? All you need is some stiff paper and some green trees or shiny stars to stick on it.
2. Make a LEGO Santa sleigh.
Did you hear that this Christmas Santa's sleigh is broken? The good folk at LEGO are hoping to inspire the children of Australia to re-imagine Santa's sleigh and build their own as part of the LEGO Christmas campaign. Of course, it's okay to help them out – what parent could resist – but careful, once you start re-designing Santa's sleigh you might get carried away with your own ideas.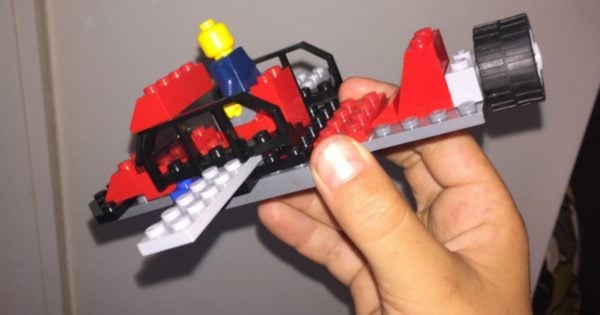 Here's the Turbo Sleigh. Image: Supplied.
Will it be a double decker? Will there be a special area for Rudolf to have a rest? Will it be turbo boosted or a rocket sleigh?
They can even enter their design in the Help Santa Save Christmas Competition and win LEGO sets for a year!
3. Paddle pop stars.
You can either buy the coloured "paddle pop sticks" or just use the ones left over from all those ice blocks and paint them. Glue the sticks together to make a star shape with PVA glue, cover in glitter and use a ribbon to hang.
4. Toilet-roll Santas.
Whether they're for the Christmas tree or the table top, a toilet roll Santa is the ultimate home-made decoration. You'll need some red, white and black felt sheets to make his clothes, some cotton balls for his beard and some of those little googly eyes to bring him to life. Even he ends up looking a little more freaky than festive, the kids will have fun making him.